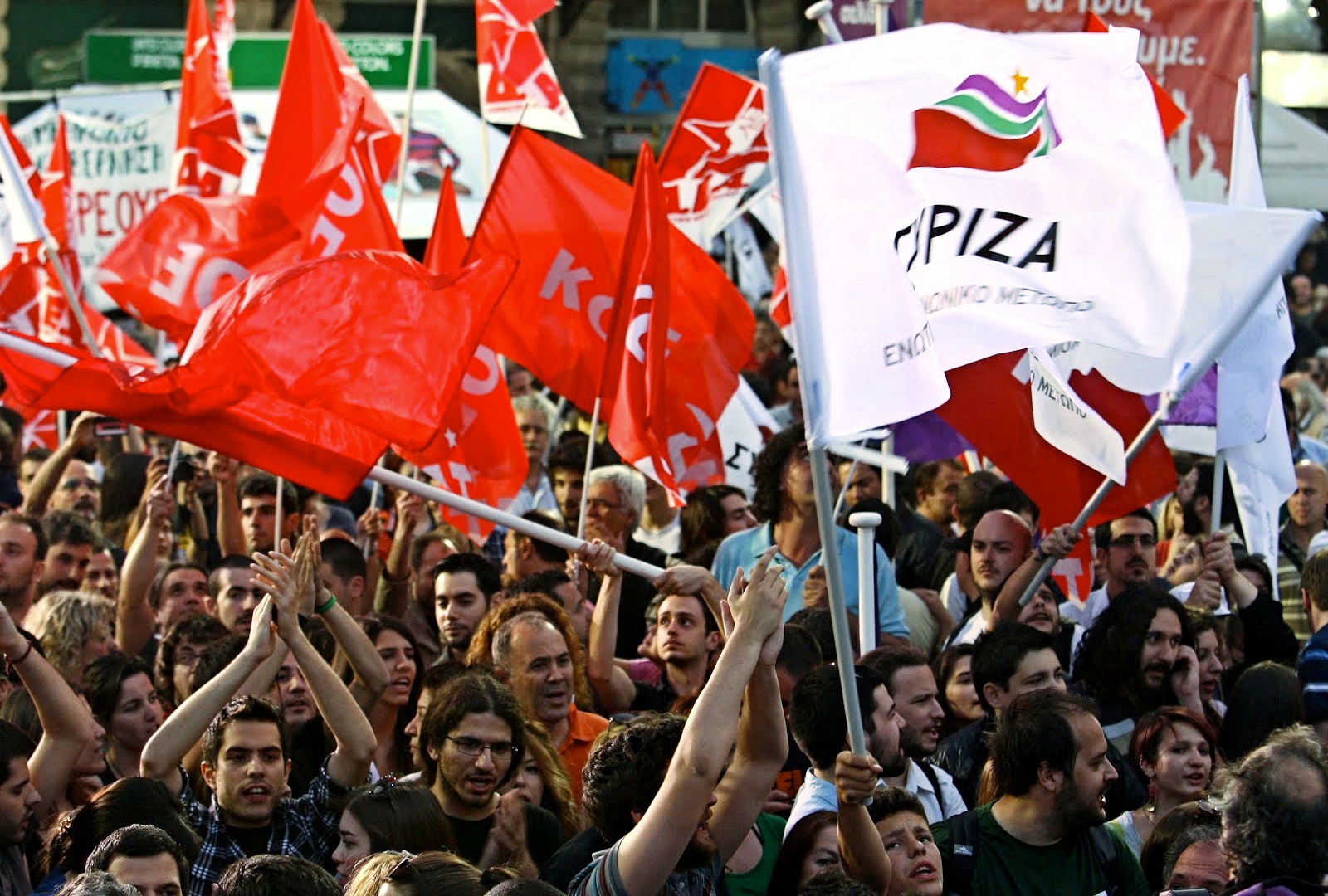 Athens, May 4, 2016/Independent Balkan News Agency
By Spiros Sideris
"We have big fights ahead of us", says SYRIZA in its message for the First of May Day, adding that "we have to fight for another Greece, in another Europe".
The whole of SYRIZA message for the First of May Day:
"The First of May is a day of commemoration and struggle. We remember the workers' struggles, the First of May Day of the world, from Chicago to Thessaloniki and Istanbul, we are fighting against social injustice, labour exploitation, oppression.
The workers' struggles, the versatile movements, the claims in and out of the workplace are essential for the deepening of democracy, the reestablishment of industrial achievements which were swept by the neoliberal governments in recent years, culminating in the memorandum policies of the last five years.
We do not forget for a moment how we have come this far. We do not forget for a moment who are the politicians responsible for the degradation of labour and social rights won through struggles and sacrifices, who organized and implemented the social disaster.
After five years of memorandum policies, during which salaries and pensions were reduced up to 55%, which, with the "sinful" PSI disintegrated pension funds, Hospitals, Universities, the people have now drawn the necessary conclusions, are not fooled with empty words and communication campaigns.
Also we do not forget the steps that have been done, despite the difficult conditions. The cancellation of the unconstitutional, illegal and unfair layoffs for which ND and PASOK are still proud of, the removal of contractor crews from public hospitals, the establishment of a legal framework for migrant agricultural laborers, are things moving in the right direction.
More are needed however.
We have big fights before us. To take back what we are entitled to, to combat the unregistered, uninsured work, for hitting the employers' terrorism, to put an end to the arbitrariness regime. For the effective restoration of collective agreements.
We have to fight for another Greece, in another Europe. To fight every day, for social justice, prosperity, against the extortions of the employers, capital, financial domestic and international centers.
Especially nowadays, where the crisis of democracy make its signs visible in the whole continent, the disparities are intensified, while the economically powerful conceal their huge, accumulated excessive profits in various tax havens.
The challenge ahead of us at European and global level is to prevent the signing of the TTIP agreement, which will deliver excessive powers to multinational companies, and will weaken even further the popular factor.
We must strengthen our struggles to increase the organisation in the workplace. The battle for a better future of the world of work is the only way to pay money to those who have struggled, fought, sacrificed. We owe it to them and to future generations".