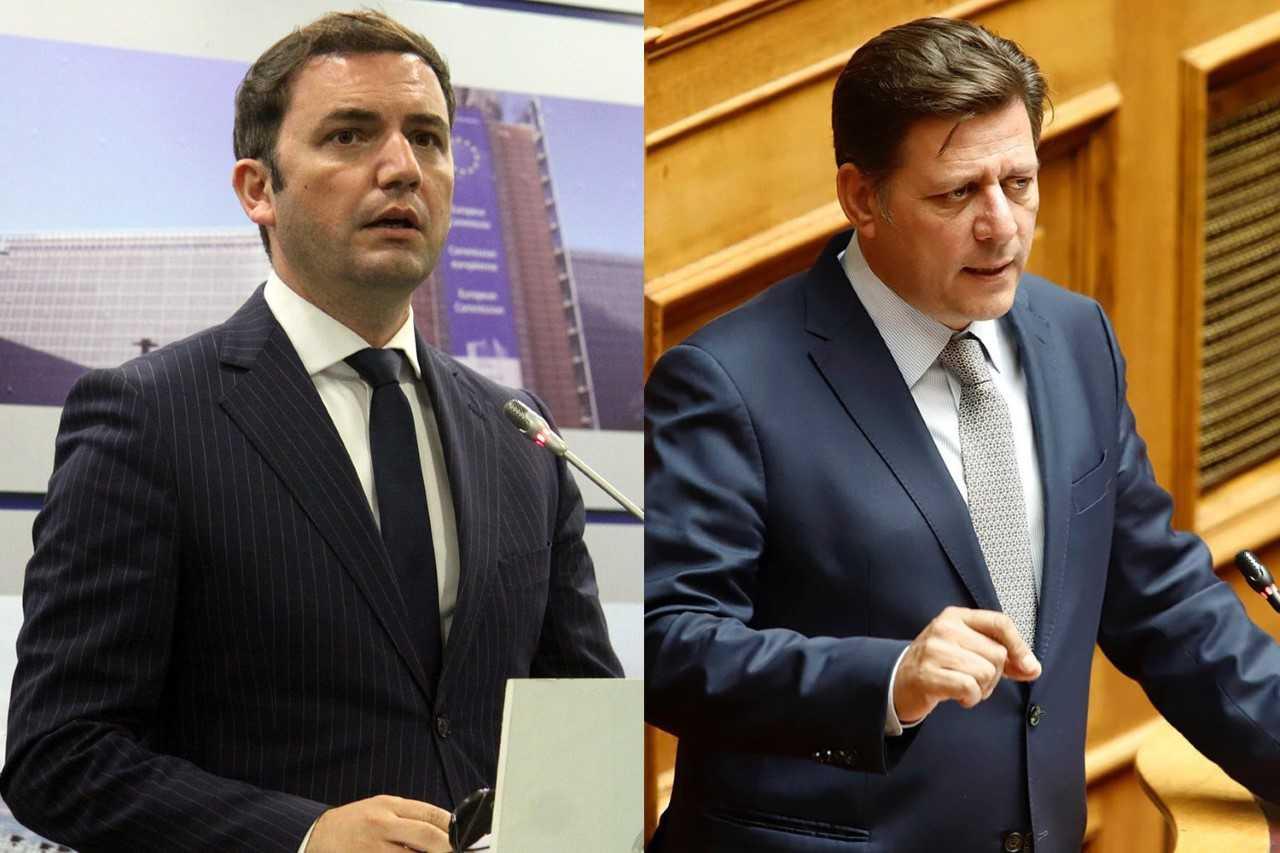 Deputy Foreign Minister Miltiadis Varvitsiotis has expressed his endorsement towards the prospect of North Macedonia's accession in a letter to the Deputy Prime Minister of the North Macedonian government, Bujar Osmani.
According to MIA news agency, the Greek minister stressed the need for full implementation of the Prespa Agreement, calling it "imperative". The government agency also points out that M. Varvitsiotis underlined that, for the Greek government, the process of the Western Balkan countries' accession to the EU comprises a "strategic priority".
SYRIZA will demand that the letter be submitted to Parliament, as announced by the main opposition's foreign affairs chief, Georgios Katrougalos. In a written statement, the former Foreign Minister welcomed the letter, pointing out the contradiction with what New Democracy supported prior to the elections. "We are eagerly awaiting the Minister's explanations to those who believed what New Democracy supported in the most demagogic way prior to the elections regarding complacency around the agreement", he stated.
It is recalled that the Prespa Agreement was the main subject of controversy between the government of Alexis Tsipras and New Democracy, which, as the main opposition at the time, had opposed the agreement's ratification in parliament. New Democracy executives had described the deal as "harmful and a sell-out", while Kyriakos Mitsotakis had denounced the then government's deal with the European leadership.
"Our position on the Prespa Agreement remains as it was. That it is an agreement with defects signed by the previous Government and it binds our country", M. Varvitsiotis commented via Facebook, quoting the letters.
As he said, the implementation of the Agreement implies the fulfillment of the obligations undertaken by North Macedonia, such as the change of symbols, names, inscriptions, statues, etc. We are monitoring the proper implementation of the Prespa Agreement and will push for its terms to be mitigated to the benefit of national interests", the Deputy Foreign Minister underlined./ibna