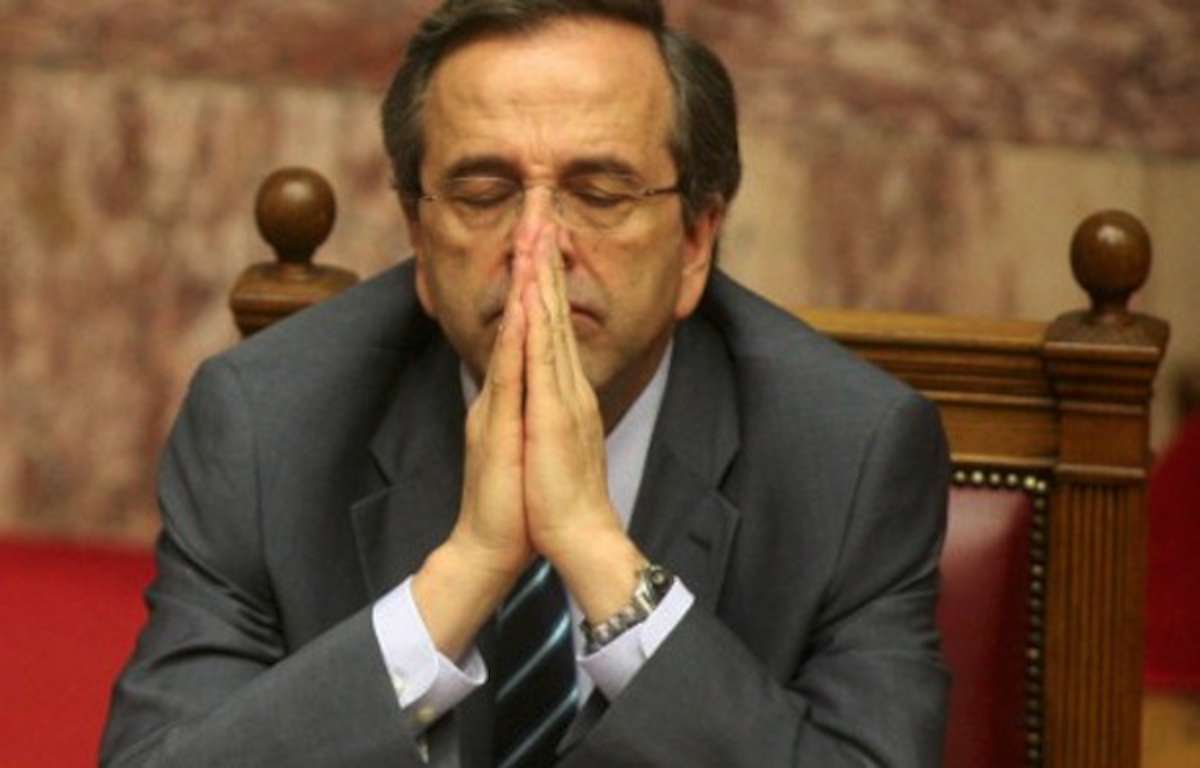 Athens, December 22, 2014/ Independent Balkan News Agency
By Spiros Sideris
The greek opposition parties reject the consensus proposal of the Prime Minister Antonis Samaras on election of the President and the setting of a date for parliamentary elections.
"Mr. Samaras, realising that he cannot obdain the required number of 180 votes, repeats his already known positions, interlard once again with enough dose of attacks against SYRIZA", said the main opposition party.
The Prime Minister "fears the judgement of the Greek people, which he finally won't be able to avoid", says SYRIZA. He in fact asserts that Samaras seek the direct election of the President, in order to "implement all the measures agreed with the troika and are contained in the known mail of Hardouvelis".
"The country needs a new strong government, a new course. The presidential election process will be completed and the people will speak; hope will conquer fear, democracy will win", closes the statement issued by SYRIZA.
"After the failure to attract MPs with threats and attempted bribery, Mr. Samaras now offers ministerial positions", said the president of Independent Greeks Panos Kammenos, referring to the proposal of the Prime Minister. "He must realise that he belongs to the past of the country. It's high time he returned to his political wilderness", concludes Kammenos' statement.
DIMAR also dismisses the consensus proposal of the Prtime Minister, according to what was stated in a comment of the party's press office. "DIMAR, by decisions its Congress and its Bodies, has opposed the election of President of the Republic by this House, on the grounds that the policies that encapsulate society and the economy to a standstill must not be allowed to continue".
In its statement, DIMAR adds that extending the life of the current government means an extension of the political deadlocks. "The country needs a policy change; It needs a progressive governance", concludes the staement issued by DIMAR.
"It seems that the political system with delay hears what had been suggested by the River", said Stavros Theodorakis on Sunday after a rally of the River's supporters at the New Town Hall of Peristeri district of Athens, referring to the political developments and the proposal of Prime Minister Antonis Samaras.
The head of the River reiterated his proposal for election of a president of the Republic by this House, regulation of the Constitution issues and the electoral law. He stressed the need for "a patriotic negotiation on the debt and the country's borrowing needs", before the country goes to elections, explaining that " the political system must work together to come up with solutions for the benefit of the many and not for the benefit of the political parties".
Regarding the allegations on the bribery of MPs, Stavros Theodorakis said that "this mud paddle must not swallow neither democracy, nor the society", but "rather it must swallow the old political system, the populists, people who invest in fear, people who make machinations".