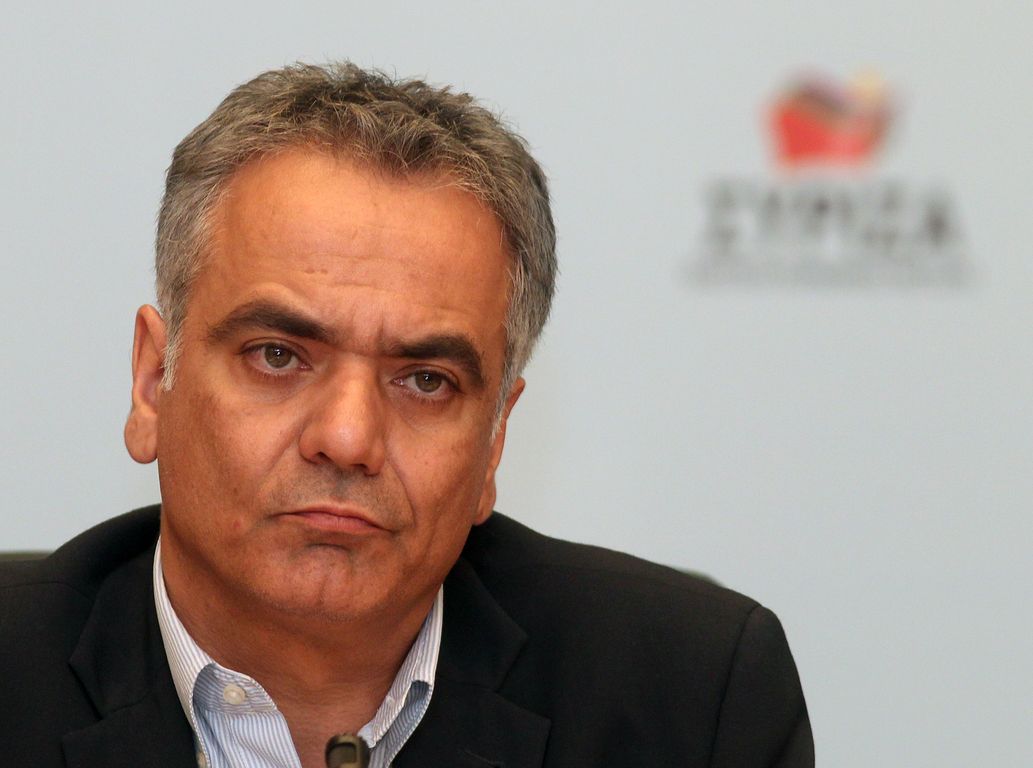 By Christos T. Panagopoulos –
Spokesman of the Greek Coalition of the Radical Left (SYRIZA), Panos Skourletis, criticized strongly on Tuesday against the "silence" that Prime Minister, Antonis Samaras, shows against members of the New Democracy Party, such as Failos Kranidiotis, who has recently made a statement, which was considered as an admiration towards the neo-Nazi criminal organization of the "Golden Dawn".
Skourletis accused the government's stance as a "guilt silence", noting that it raises a major political matter.
"Instead of immediately dismissing Mr. Kranidiotis, Mr. Samaras chooses to silence, a conduct which shows his consent towards his counselor's opinion. Truly, with such opinions, who discover selective relations with the neo-Nazis of the Golden Dawn, who characterize the main opposition party as 'pack of hounds' and propagandize division, will Mr. Samaras answer to this criminal neo-Nazi construct?", wondered SYRIZA's spokesman.
"Mr. Kranidiotis is not the only person from the governmental environment who has discovered allies in the Golden Daws, as a few days ago, Mr. Baltakos supported a similar opinion", he added.
Concluding his statement, Skourletis called upon the PM to "stop hiding and give specific answers to the Greek people".
Source: Naftemporiki