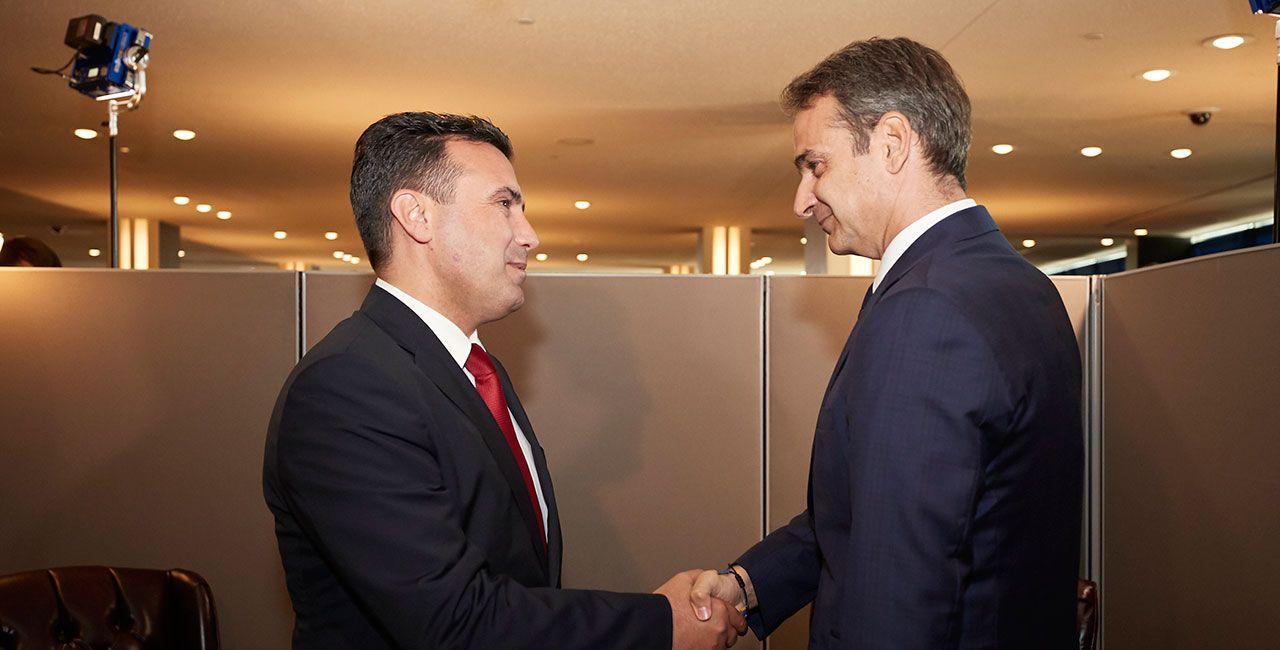 SYRIZA MP Giorgos Katrougalos posed to Parliament a question with implications for inertia regarding the implementation of the Prespa Agreement. Indeed, in the aftermath of the Mitsotakis-Zaef meeting in New York, SYRIZA accuses the prime minister of hypocrisy, stressing that he "does not use the diplomatic capital the country obtained via the Prespa Agreement in order to promote our national interests".
In his statement, G. Katrougalos calls on the government to be "serious", referring in particular to the fact that the Athens News Agency issued a different notice in English, in which the name of the Republic of North Macedonia is mentioned, whereas in the Greek statement there is no mention of the name.
At the same time, the main opposition is calling on the government to reopen the Trademark Committees, which the government has said to comprise one of its priorities, as well as the Committee on Changes to School Textbooks. In addition, the foreign affairs chief of SYRIZA raises an issue of "surprise" by asking the prime minister to explain why he met with a Kosovo official at a time when Greece has yet to formally recognize the state of Kosovo.
Finally, a question was put regarding whether the continuity of Greece's foreign policy is disturbed, following the government spokesman's statement that "there can be no separation of the European perspectives of Albania and North Macedonia".
It is noted that the accession process of North Macedonia will become the focus of discussions during the forthcoming October summit, with Greece's stance being the center of attention. According to Zoran Zaef, the Greek prime minister stated he supported the accession process, yet the political position of New Democracy was to divide the name, the EU membership and NATO accession. /ibna