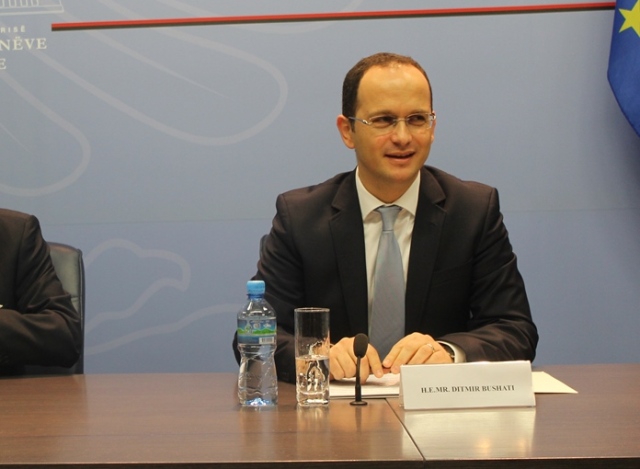 Tirana, November 8, 2013
Foreign Minister, Ditmir Bushati declared today during a hearing session in the parliamentary committee for foreign affairs, that the criteria for EU accession are becoming more stringent.
He said that work will continue for the reforms and that the country must deserve the granting of the EU candidate status.
The minister underlined that next year will be a decisive year as far as integration is concerned.
The democrat MP, Aldo Bumci said that premier Edi Rama has not shown any interest for the process of integration.
On his part, the head of the Albanian diplomacy declared that they must be realistic as the status is not a gift of the Democratic Party and that the achievements are not spectacular. According to him, the progress in the integration process is a joint effort.
As far as the destruction of Syrian chemical weapons is concerned, he said that Albania is a country which was contacted.
Meanwhile, Bushati said that Prime Minister Edi Rama was contacted yesterday by the US Secretary of State, John Kerry on this issue, by considering it as a delicate process.
The minister also stressed that contacts continue, while adding that there are no decisions yet.
Bushati said that Albania is modest in performing such act, by underlining that there's no reason to be alarmed, as there are still things which need to be clarified. /ibna/