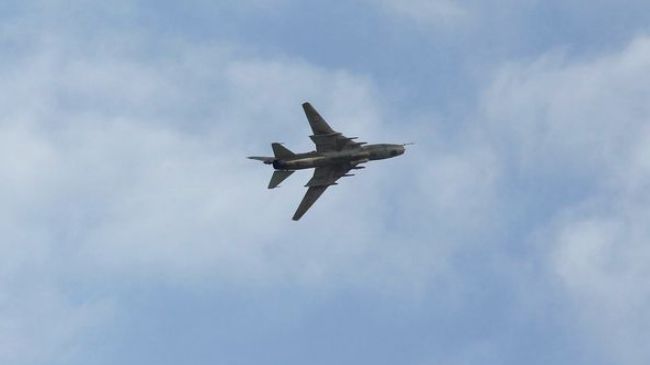 Review Hari Stefanatos
A Syrian fighter jet was shot down in the border with Turkey, over the border crossing of Kasab, between the turkish Hatay and Latakia, where Syrian armed forces are fighting with the rebels for control over the crossing.
Ankara reports that the aircraft violated the Turkish airspace, while a Syrian military source speaking on state television described this as "an act of blatant aggression" arguing that the jet was shot down over Syrian territory, while taking part in an operation against the rebels.
The turkish Mass Media broadcasted the news, while Erdogan was speaking at a rally of supporters in Kojaeli. The Turkish prime minister confirmed the news and congratulated his air force on its actions.
"A Syrian plane violated our airspace. Our F-16s took off and hit this plane. Why? because if you violate my airspace, our slap after this will be hard," he said.
According to the Syrian Observatory for Human Rights (a UK-based activist group), initial reports from the area suggested the plane came down on the Syrian side of the border.
"Turkish air defences targeted a Syrian fighter bomber as it struck areas of the northern province of Latakia. The plane caught fire and crashed in Syrian territory," the Observatory said.
It appears that the jet's pilot was had time to eject.
(Source BBC, In)