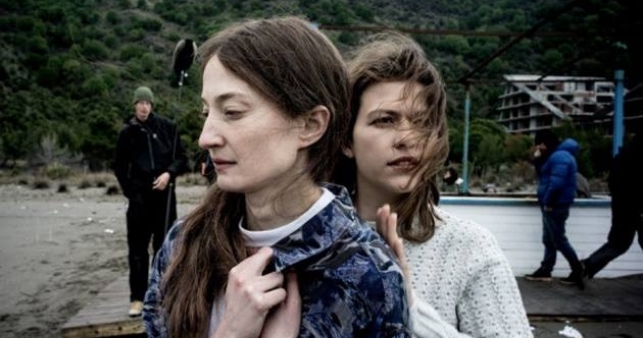 Tirana, February 16, 2015/Independent Balkan News Agency
The film "Sworn Virgin" which tells the story of Albanian woman with a character as strong as a man's, who lives in the mountains, was considered by critics as one of the main contestants for the "Golden Bear" award in the Berlin film festival.
This is a joint production of Albania and Kosovo. This is the first time that a joint production with Kosovo enters an official contest in the Berlinale prestigious festival.
The movie talks about the fact that in the mountains at the border between Albania and Kosovo, in order to escape traditional roles, women could either leave, or swear for eternal virginity, being entitled to live like a man.
The film has been directed by Laura Bispuri. The Italian director of the film says that she's infatuated with Albania. The film talks about the life of two women raised like sisters in a mountain village. The film focuses on the life of Hana, a stubborn girl who wants to hold a weapon, jump off trees and run free. This role is played by Italian actress Alba Rohrëacher. The acting is excellent when Hana turns into a boy, Mark. Alba Rohrëacher had to learn Albanian for the role and she also had to wear Mark's clothes even outside the role due to the close relation that she established.
The film shows how "Sworn Virgins" have existed for over 200 years and that around 100 such women still live in border mountains today, because this phenomenon is rooted in the reality of all times.
"Golden Bear" award is considered as one of the most important awards for the values of European cinema. This award was given during the weekend to the film "Taxi" by Xhafar Panahi. It was selected amount the 21 films that participated in the contest.
A taxi is a true world of information for a city and even an entire country. A taxi is the film itself that shows to the world what people think about the Islamic Republic of Iran, thanks to the taxi driver who was no other than the director, Xhafar Panahi. This was the film that won the 2015 Berlinale. /ibna/