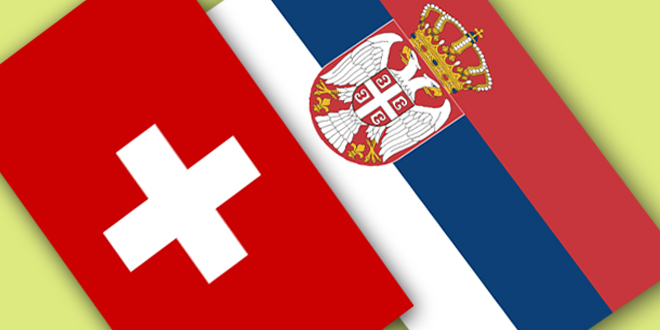 Belgrade, June 2, 2015/ Independent Balkan News Agency
By Milos Mitrovic
Switzerland is among 10 biggest investors in Serbia with more than EUR 500 million invested in last decade, blic.rs website reported today. Serbia was recognized as an attractive economic destination by the most remarkable Swiss companies, such as Holcim, Nestle, Sika group, SGS, Novartis, Sicpa and Ringier Axel Springer.
At the same time, there are significant opportunities for small and medium enterprises from Switzerland in the serbian market, the representatives of the Swiss-Serbian Chamber of Commerce underlined today. On the occasion of the first anniversary of the Chambers foundation, the officials have stressed its role in facilitating business activities between the two countries. The establishing of the Chamber was initiated by Swiss business community and supported by Swiss Embassy in Serbia.
"The smooth start of this Chamber is a mark which shows that Swiss business community believes in Serbia's future. Last year, our trade increased for 9.5 percents and we have the trend of further growth which will be the springboard as well as the recommendation for the new investors and experience in exchange. Taking into account the reforms which have been launched and the improved stability for the business, I expect new investments, Swiss Ambassador to Serbia Jean-Daniel Ruch said.
The biggest companies from Switzerland which have invested significantly in Serbia in recent years are also among the Chamber founders. The latest investments in this regard were Sika's new factory in Simanovci, near Belgrade, assessed to more than four million EUR; Nestle has also opened factory for the wastewater treatment. "We are proud on our members who have recognized Serbia as good place for investments, who improve business climate in Serbia and fulfill all required standards at the same time", Chamber head and SGS CEO Marinko Ukropina said.
Ukropina underlined that the biggest opportunities for Swiss-Serbian business cooperation are in metal industry, energetics, IT sector as well as textile and agricultural-food industry.