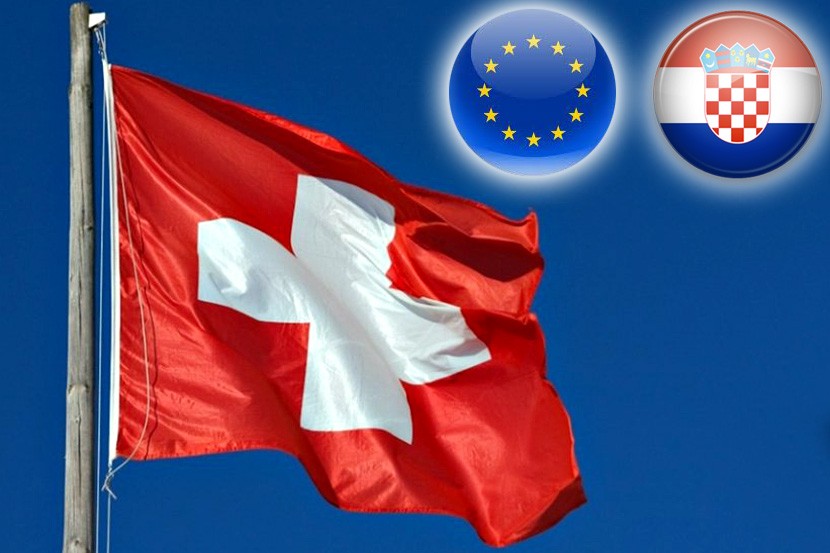 By Marija Avramovic – Zagreb
Swiss Council of States, guided by the recommendations of the Federal Council, decided yesterday that Switzerland will pay 45 million francs to assistance fund for Croatia.
The decision was resolved with 39 votes in favor and only two against.
This money will enable Croatia the same financial support that went to other countries in Eastern Europe, which, since 2004, joined the European Union, Swiss portal Ticinonline reported.
Liberal Swiss politician Felix Gutzwiller argues that with these money economic and institutional development of Croatia will greatly benefit which will further strengthen security and stability in Europe.
The Council rejected with 40 votes against and two in favor, the motion of independent counsel Thomas Minder to withhold these funds from Croatia because, in his opinion, such financial support would weaken the position of Switzerland towards the European Union after the February 9, when Switzerland voted to limit immigration.
For Minder it would not be prudent to pay now without previously receiving anything in return.
President od Social Democratic Party of Switzerland Christian Levrat thinks, however, that this financial assistance is more useful than ever when looking at the overall situation in Europe, particularly in Ukraine.
He recalled the fact that twenty years ago Balkans were at a state of war and believed that stopping these payments would be interpreted as discriminatory, and at the same time would further complicate relations with Brussels.
Foreign Minister Didier Burkhalter also upheld the decision of the Council of State that Croatia should not be discriminated, especially after the vote in February. He noted that the issue of the safety of Switzerland is in question as well.
Croatia will have to use this money for specific projects and in an period up to the end of May 2017, while on the nature and size of the projects Switzerland will have the final say.
The funds will be used in four sectors, safety and support to reforms, environment and infrastructure, promotion of the private sector, and social and human development. There are also some mechanisms for control of spending and it is up to Croatia to accept at least 10% of projects, which are to be supported by Switzerland.