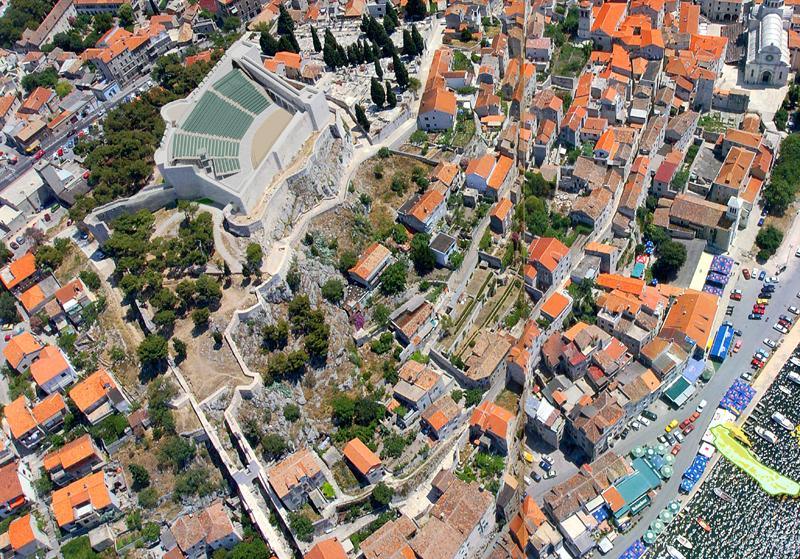 By Marija Avramovic – Zagreb
Swiss investor TFI Holding decided to invest more than a billion and a half euros in the project in Sibenik, which will change the image of Croatian tourism, but also will tell potential investors that it pays out to invest in this part of the world.
It took seven years and 60 million euros to buy the land in Zablace near Sibenik to build a new urban settlement.
"I'm certain it will be successful; it is also important with regard to the investment and effort we have invested. So, the goal is also to expand the settlement, it is not only for tourism, but it is an extension of Zablaće", Jean-Paul Uldry from Swiss company TFI Holding told the Croatian television(HTV).
Many citizens of Zablace became millionaires overnight and are now eagerly awaiting the start of construction.
The new town of about 2,500 residents will have all the necessary facilities, from high class hotels, villas, marina, to clinic and kindergarten, all in accordance with the highest environmental and spatial standards, something which the investor insisted upon.
We are building a city, not a tourist destination nor a tourist resort. Nothing like fake scenes for some pseudotourist experience. It's a real live city", said the project architect Nikola Basic.
All previous administrations of the city of Sibenik expressed their support for the project because it would mean millions for the city utility contributions and hundreds of new job openings.
"What is and what it can do for the local society is clearly evident. We have clearly defined the area to them, and explained the purpose. The planned regulation is clear", says Sibenik mayor Zeljko Buric.
The investor expects to extend the tourist season in Sibenik to almost the entire year and in this way provide a completely new pulse to the tourism in Croatia.