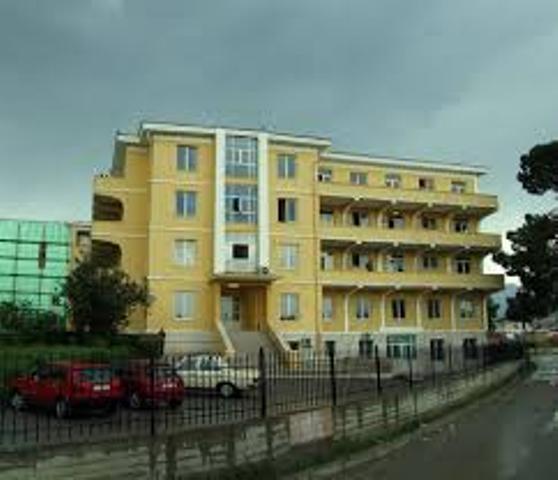 Tirana, February 28, 2014/Independent Balkan News Agency
Swine flu has become a cause for concern in Albania. Authorities confirmed today (28.02) that a young woman has died, while 26 other people have been diagnosed with the so called swine flu virus.
The first victim is a pregnant woman
A 30 year old woman has died from the AH1N1 virus. The Ministry of Health declared that the victim has passed away in the "Shefqet Ndroqi" Sanatorium, where she was admitted for respiratory problems.
"The victim is a 30 year old woman who passed away in the Senatorium. She suffered from respiratory insufficiency and AH1N1 virus", confirmed sources from the Ministry of Health.
The victim of the swine flu was 13 weeks pregnant and passed away yesterday. Ministry of Health declared that the patient was also suffering from diabetes.
"The patient was diabetic and she was being treated with insulin. Given that she has shown signs of acute respiratory insufficiency and swine flu, on 25/02/2014 nasal pharyngeal samples were taken from her for testing and they were sent based on standard procedures to the viral laboratory of the Public Health Institute. The patient has received intensive care and mechanical ventilation at the reanimation wing of "Shefqet Ndroqi" University Hospital. The patient passed away on 27/02/2014 and the tests indicate that she was affected by the AH1N1 pdm09", declared Ministry of Health.
Director of Public Health Institute, Arian Bregu said today that since the start of the year, there have been 26 cases of patients affected by the swine flu.
From October 2013 until February 27, 2014, the Institute of Public Health has received 433 samples from people suspected of being affected from swine flu. The number of samples in the month of February has increased by 57% or 245. The same increase also applies for samples which have resulted positive.
In total, 57 (13%) of samples have resulted AH1N1 positive. Meanwhile, 31 (54%) samples have resulted to be A/H3 positive and 26 (46%) samples have resulted to be A/H1 pdm09 positive.
In total, there have been 16 500 cases of swine flu.
Authorities say that measures are being taken to distribute Tamiflu and protective masks to the population.
The return of swine flu in Albania was confirmed a few days ago when a 50 year old man was admitted in a serious condition in the "Mother Teresa" University Hospital. /ibna/