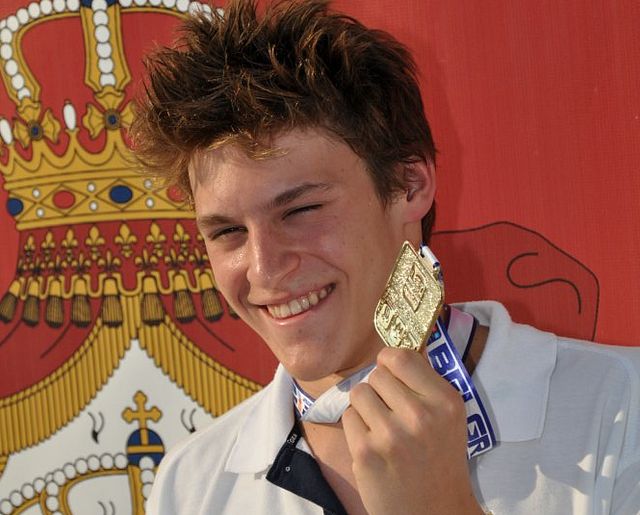 By Milos Mitrovic – Belgrade
Velimir Stjepanovic (21), Serbian swimmer who won two European championship gold medals, said that he never had a dilemma which country he would choose to play for. "I always knew I would play only for Serbia, the country I love", Stjepanovic told Belgrade's NIN weekly.
Stjepanovic, who was born in Abu Dhabi, explained that his family is from Republika Srpska, Bosnian entity mostly populated with Serbs. "I am Serb and this was the main reason I have refused the offer to play for (United Arab) Emirates. They had asked me this only once, and never again. I am not thinking on financial side of such decision", Stjepanovic said.
He added he likes to compete under Serbian flag. "Swimming Association of Serbia helps me within its abilities. Until I was 14 only my family supported me financially, but now Association is involved and I appreciate this", Stjepanovic said.
However, when asked if he considers coming back to Serbia after finishing his competing career Stjepanovic said such scenario would be unlikely.
"Honestly, I would not come back, especially if I recall to (Milorad) Cavic and his swimming academy", Stjepanovic said alluding to failed attempt of retired Serbian swimming champion to sustain his training school with support of the local authorities in Serbia.
"Besides this, my girlfriend is from South Africa and moving (to Serbia) would require serious accommodation to circumstances here. I will be coming here every year, but I don't think I would live in Belgrade", Stjepanovic said.
Stjepanovic revealed his ambition to win gold medal in Olympic Games in Rio de Janeiro in 2016.