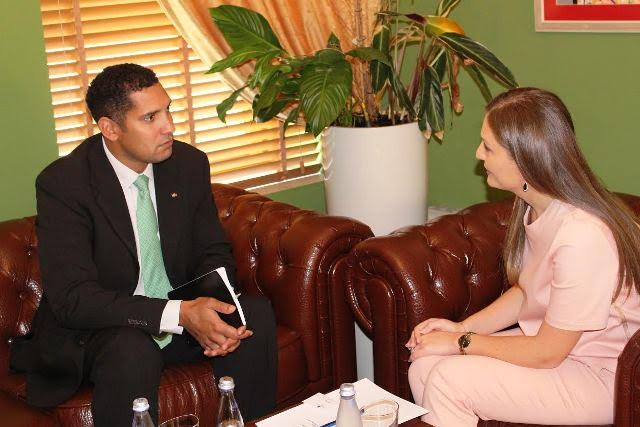 Tirana, 5 October 2015/Independent Balkan News Agency
Swedish diplomacy praises the efforts of several Balkan countries to integrate in the European Union and underlines that a United Europe benefits from this process.
In a meeting held today in Tirana between the Albanian Minister of Integration, Klajda GJosha and Mr. Johan Ndisi, Sweden's Charge d'Affaires in Tirana, the two interlocutors talked about this process.
Mr. Ndisi said that Sweden is in favor of the EU enlargement, therefore it will support the process of the integration for Albania.
"We believe on the EU enlargement, as we believe that this process is in the best interest not only of the aspiring countries, but also of the EU itself, therefore we will support your aspiration", Mr. Ndisi said.
Minister Gjosha said that there's a serious engagement of the government to take the process of integration forward, in order to pass on to the next stage, which is the launch of talks.
Gjosha said that the reform in the justice system remains at the focus of the government and that this is a very important criteria for the delivery of five priorities.
Sweden has offered a constant help in Albania's process of integration, being one of the first EU countries which was in favor of granting the EU candidate status to the country. /ibna/