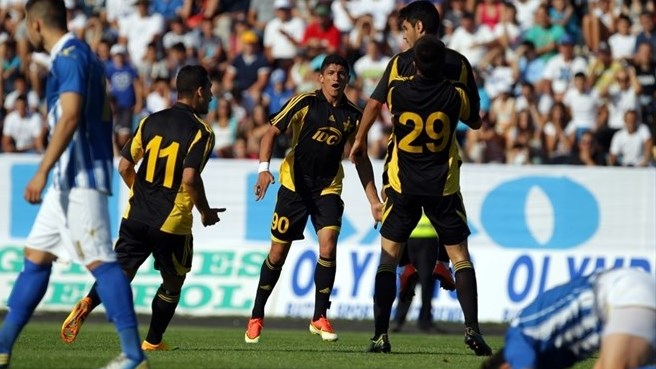 Podgorica, July 23, 2013
Stjueska could not write history in the Champions League after it suffered a deep defeat of 5-0 (photo) by Sherif Tiraspol of Moldova in the return match of the second qualifying stage.
Had it been qualified for the third stage of Champions, Sutjeska would have faced the Croatians of Dinamo Zagreb, something which would be historical for this club.
But Tuesday's match in Champions favored the Moldovan team, although Sutjeska had managed to grab a 1-1 draw in the first match which was away.
Sutjeska also had its fans in the stadium, which supported it during the match, but this wasn't enough for their team to avoid a great defeat.
The Moldovan experience dictated the rules on the field, by not giving any chance of qualification to the champions of Montenegro. Sherif Tiraspol scored with Cadu on the 14th minute and the first half was concluded with this result.
The second half was entirely controlled by the Moldovans who scored with Ricardino, thus securing their qualification. The two goals of Fernando on 52nd and 65th and the last goal of Scripcenco on 86th sealed the convincing qualification for the Moldovans and their next fixture against Dinamo Zagreb.
Sherif Tiraspol dominated even the match by striking the goal 14 times, as opposed to 5 times from the home team.
Coach Dragan Radojicic declared before the match that he hoped for a historical qualification, but after the match he said that he saw a team which was hopeless against the opponent. /ibna/