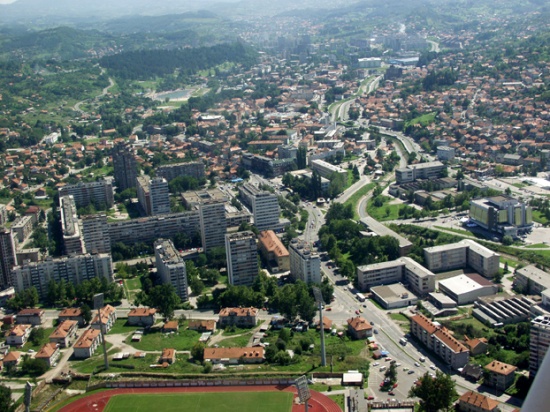 Sarajevo, November 12, 2015/Independent Balkan News Agency
By Mladen Dragojlovic
Within the project "Social Housing System (SHS) – Development of an Integrated Model in Theory and Practice", six housing buildings were constructed in the municipalities of Jablanica, Prozor-Rama, and Stari Grad Sarajevo, the cities of Tuzla and Bijeljina and Brčko District BiH. In total, 62 housing units were built for those in need and were allocated to the families in line with principles of social housing.
The results of this EU-funded project, as well as the most important recommendations for an integrated sustainable model of social housing in BiH, were presented at the project Final Conference held in Sarajevo on  November 11, but was left in the shadow of the Srebrenica investment and development conference.
At the final conference EU Delegation to BiH Head of Cooperation, Melvin Asin, emphasised the importance of cooperation between local authorities and the EU in the implementation of the project.
"The EU has recognized the importance of the issue of social housing in BiH, and through IPA 2011 funds, has provided one million Euro and attracted co-funding from local authorities and Hilfswerk Austria International (HWA) in the amount of 714.905 Euro. The project provided concrete results and guidance on identifying and defining the system solutions for a model of social housing in BiH to address the problems of vulnerable categories in this country", Asin said. He added that the goal is to establish modern social protection services and specific support not only for those in need, refugees, returnees and youth, but also for all who need social housing, Asin concluded.
Suzana Jasarevic, HWA Director for BiH, said that a huge step has been taken and the country is much closer to the establishment of an integrated system of social housing.
"All six housing buildings have been built in different locations. Four residential units were handed over to beneficiaries, while the allocation process in the Stari Grad Sarajevo municipality and in the city of Bijeljina is expected soon, Jasarevic said.
BiH Assistant Minister for Human Rights and Refugees, Mario Nenadic, said that in recent years in BiH, through a system of social housing and various projects, 55 buildings with nearly 500 flats were constructed.
As it was announced from EU Delegation in BiH, in addition to municipalities involved in the project, the project was also supported by the BiH Commission for Refugees and Displaced Persons/BiH Fund for Return, the FBiH Ministry for Human Rights and Refugees, the RS Ministry for Displaced Persons and Refugees, HNC Administration for Displaced Persons and Refugees and TC Ministry for Labour, Social Policy and Return.
The project was implemented by Hilfswerk Austria International (HWA), in partnership with the Foundation of Local Democracy (FLD).