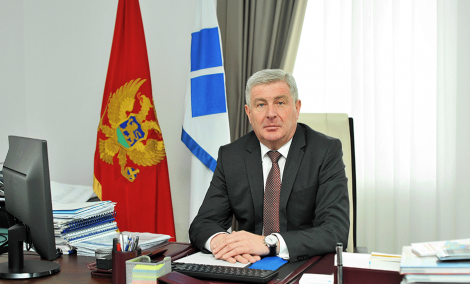 President of the Montenegrin Chamber of Commerce (PKCG), Vlastimir Golubović, said in an interview with MINA Agency that sustainable economic growth requires further development and more efficient exploitation of the national resources, especially natural ones. He added that there is a strong potential for increasing export in the energy sector and food industry.
"The key sectors in which Montenegro has comparative advantages with a strong potential for increasing exports are energy, food industry, metal industry, wood industry and tourism," Golubović stated.
According to him, it is also important to underline the importance of civil engineering and transport, the ICT and business services, as well as the sectors providing the necessary support to the strategic industries.
Golubović said that the risks that could affect the macro-economic projections for this year are related to fiscal and financial stability.
"They include slower growth in the European Union, potentially stricter financing conditions and the political situation in the region, slower investment cycle, and bad weather conditions that could interfere with the tourism, agriculture and energy growth," said Golubović.
He believes that, in order to assuage these risks, ensure further growth and improve conditions in the labour market, it is necessary to accelerate structural reforms, boost private investments, continue to take fiscal consolidation measures and maintain the stability of the financial system.
According to Golubović, these are preconditions for sustainable mid-term stability of the overall system.
"Montenegro has recognized a series of sectors as instrumental for sustainable economic growth in the future", Golubović says, adding that they include renewable energy sources, the tapping of which could completely satisfy the national energy demand and increase energy efficiency.
He also mentioned the processing industry, which required the restructuring of the companies involved in the bauxite, aluminium and steel processing, as well as the wood industry, food and pharmaceutical sectors, and development of an efficient transport system./ibna