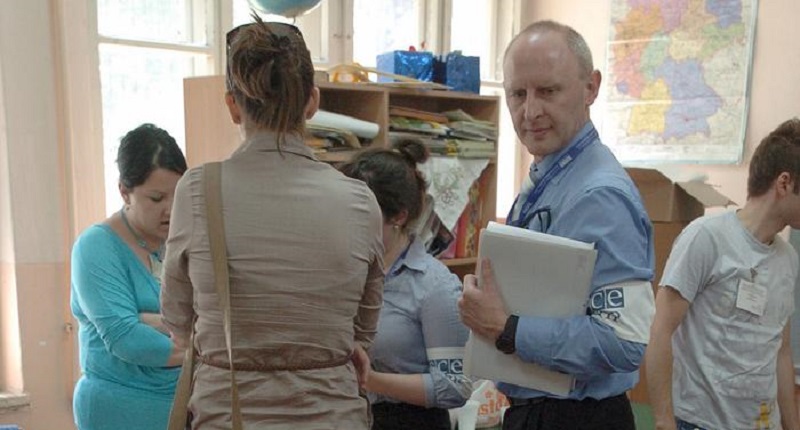 There are nine days remaining till the end of the election campaign in FYROM. While several small incidents have been recorded, the biggest concern relates to the fact that there are attempts to buy people's votes.
In one of the cities of the country, a case was filmed where several people are offered 60 euros to vote for a party.
Several NGOs have recorded cases where people who have initially claimed that they were conducting polls, have offered to buy the vote of the people that they have visited.
Minister of Interior, Oliver Spasovski said that work is taking place to shed light on these cases, but no other details are given.
Suspicions relate to activists of the party in power, VMRO-DPMNE. The leader of this party, Nikola Gruevski said that this is a scenario. "We all know that in the recent days they have also defamed on other things too. But I would like to ask them not to play such childish games", Gruevski said.
The State Election Commission said that there have been no such denouncements, but this institution says that it is ready to offer the necessary conditions for the elections to be held on 11 December.
Experts say that these incidents are a warning for the possibility of rigging the elections. "Most" organization, which monitors the elections, said that in order to avoid any irregularity, people must not carry mobile phones or photo cameras with them.
These elections will be heavily monitored, as besides 400 OSCE/ODIHR observers, there will also be observers from "Most" organization, namely 3300 monitors and 350 from "CIVIL" organization. /balkaneu.com/