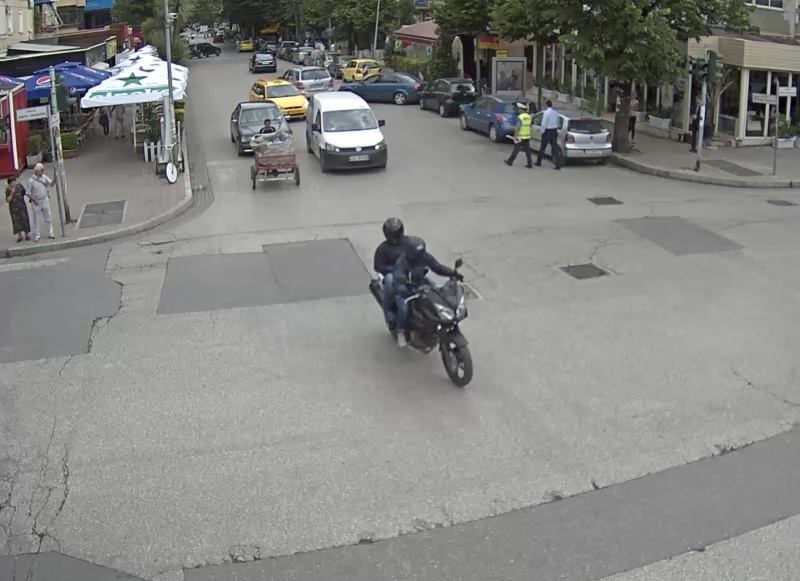 IBNA Special Report
Tirana, July 1, 2014/Independent Balkan News Agency
Albanian police authorities have identified two young men, who are considered as highly dangerous individuals in Greece, as the main suspects for the murder of banker Artan Santo a few days ago.
General Directorate of the State Police issued a press statement on Tuesday afternoon, where it says that the two cousins from Lac, Klodian Gjozi and Sajmir (Gazmir) Gjozi, arrested a day after Santo's murder, are officially considered as the persons suspected of the crime.
Police says that their arrest was made following information that they were the authors of the murder and information on their previous criminal activity. Following the criminal expertise, gun powder residue was found on bodies of the two suspects.
The photo shows images captured by CCTVs during the moments that the perpetrators were leaving the crime scene.
Meanwhile Interpol Tirana has collaborated with Greek law enforcement authorities for the verification of information on the two arrested individuals and the Suzuki type motorcycle which was impounded and which is similar to the motorbike used by the authors on the day of the murder.
Based on information obtained by Greek authorities, Klodian Ahmet Gjozi has suffered prison sentence in Greek prisons on the count of murder from 21.06.2004 until 13.04.2011. He was again arrested by Greek police on 30.06.2011 after he was caught trafficking narcotic substances along with his brother, Arjan Gjozi. They were considered as traffickers of cocaine in the areas of Pagrat and Vironas in Athens. The two men were released from prison on 25.05.2012.
Brothers Klodian and Arjan Gjozi are considered as highly dangerous by Greek police for armed robberies.
Many years ago, Arjan Gjozi went by the name of Dilaver Gjozi.
The motorbike used during the crime
According to Interpol Athens, the Suzuki 650 CC motorbike has been reported stolen on 16.01.2014 in the region of Thessaloniki by its owner, the Greek citizen D.G.
Three investigation leads on Santos' murder, the inquest continues
Although police says that it has arrested the suspects of Santos' murder, it also admits that the inquiry will not be stopped. Even if the two authors are confirmed as the two gunmen who killed Santos, police must still find out who ordered the famous execution.
In an attempt to shed light upon this event, State Police has announced a reward of 100 thousand Euros for any valuable information, by guaranteeing anonymity.
Meanwhile, there are three main leads of investigation, IBNA was told by sources from the investigation team.
The first one relates to the verification of all bank transactions by persons outside Albania.
The second one relates to the establishment of a business in Kosovo.
The third one relates to a matter dating back several years ago, where foreign businessmen were involved.
Around 80 people are being interrogated on this matter, mainly from Tirana and Fushe Kruja. Material evidence has also been seized along with bank accounts at the bank founded by Artan Santo.
Today, Court of Tirana remanded into custody for 15 days the two cousins from Lac. They were arrested after the event on suspicion of the murder of Artan Santo. The court ruled the arrest as unlawful and gave a 15 day period for authorities to provide evidence on the circumstances of the defendants on the day of the event. This time will be used to examine telephone records of the victim and to examine the gun powder found on the body of the late banker. /ibna/