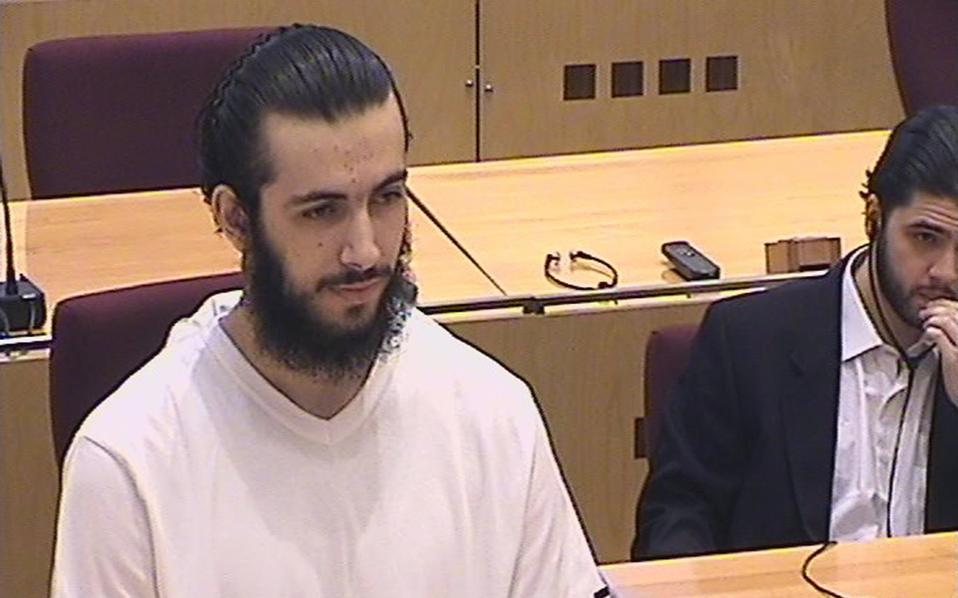 Athens, February 2, 2016/Independent Balkan News Agency
By Olga Mavrou
The two men that were arrested 4 days ago as suspects for ties with ISIS, defended themselves to the investigating judge of Alexandroupolis, but he decided to charge them. They are to be  detained for violating the greek anti-terrorist law. They both claimed that they had no connection whatsoever with ISIS. As for the knives that were found in their luggage, they said they bought them legally from a shop in Athens.
The two men, a Yemeni and the 29 year old  Mirsad Bektašević were both travelling with Swedish passports. They were arrested in a public transport bus on their way to northern Greece and the authorities believe they were heading  for Syria via Turkey in order to join ISIS.
There is  not enough information for the Yemeni, but there is about Mirsad Bektašević. He was living in Serbia and when his father was killed in a traffic accident, his widowed mother moved (with Mirsad and his brother) to Sweden. There Mirsad attended the school and also the mosque. When he was 19 years old, in 2005, hevisited Sarajevo.  In his apartment there the police found explosives, timing devices, detonators and avideotape with footage of Mirsad and a 20 years old Turk. The two young men (wearing ski masks) threatened with attacks "against unfaithful nations". Authorities believed that Mirsad Bektašević was a recruiter, under the alias Maximus.
Bektašević was initially sentenced in 15 years in prison but he later appealed and his sentence was reduced to 8 years. In 2009 he was granted to serve the rest of his sentence in Sweden. There he  asked to be released, after serving two thirds of the sentence. He was released on May 10, 2011. In 2013 he was arrested for carrying a pistol.  In 2014 Swedish media reported that he travelled to Syria to fight with ISIS. He tried twice to return to Bosnia and Serbia, but both countries denied him entrance. He came in Greece probably 2 days prior to his arrest.