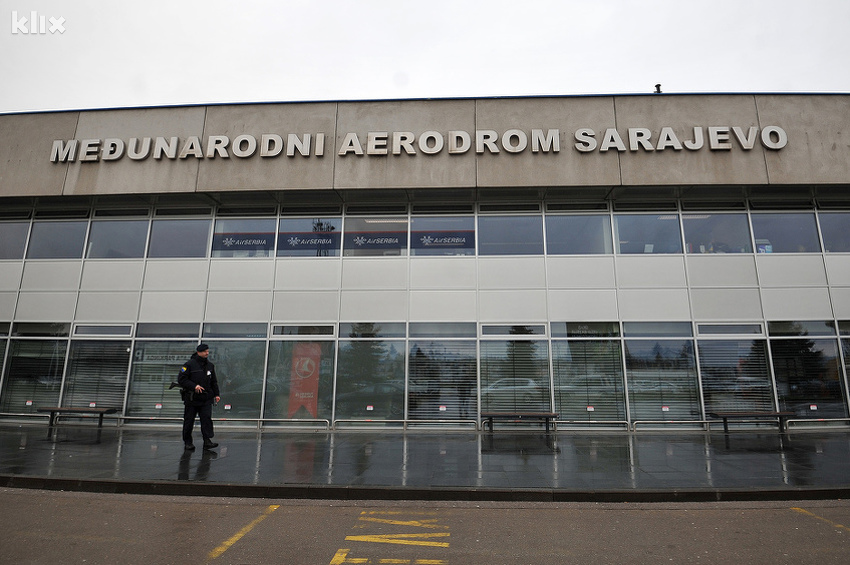 Sarajevo, July 25, 2016/Independent Balkan News Agency
By Mladen Dragojlovic
Two days ago the BiH Border Police arrested on Sarajevo International Airport one Almir Dzinic, a young man who came from Istanbul, on his way back from Syria.
Dzinic is suspected that he was a fighter in radical islamist forces in Syria, where he went from the village of Osve, near Maglaj. In fact, his destiny is a good paradigm of terrorism in the state. Dzinic went to Syria a few years ago and BiH Court issued a warrant on the grounds of a criminal act of "organizing the terrorist group".
His sister was married with Emrah Fojnica, the member of ISIL who was linked with the attack on US Embassy in Sarajevo, but was set free. After that trial, Fojnica went to Syria and called his, in that time 16 years old wife Enesa Dzinic, to join him. Her entire family, parents and eight brothers and sisters, decided to go to Syria and join ISIL. Among them was Almir. Fojnica went to Baghdad and, along with two other camarades, detonated his suicide vest on the market, killing at least 24 persons. Enisa and her family celebrated his death as "shahid death". His father in Osve, BiH, said that he is glad that his death was in the "glory of Allah". Dzinic's family was on the same extremist path and Almir, from some reason, decided to come back in BiH. Control on the borders highlighted him as a possible terrorist and that his arrival can be linked with attempt of recruitment of new fighters. After the arrest, Dzinic was transferred to BiH Court and it was decided that he will stay in detention for one month.
RS Minister of Internal Affairs, Dragan Lukac, said on Monday that BiH, as well as any other European country, is vulnerable to terrorist attack.
He stressed that BiH still has some hot spots, or "para jamaats", in which people are recruited to fight on foreign battlefields, and some of them have returned to BiH. "Para Jamaat" is the definition for those islamic communities in BiH which deny the jurisdiction of official Islamic Community in BiH. Usually they are Salafi communities and some of them recently refused to recognize the BiH IC again, saying that they will never do that.
According to minister Lukac, the State Prosecution prosecuted returnees from foreign battlefields, but it remains to be seen whether it will be enough that such persons have been thwarted in some of the future activities related to terrorism.