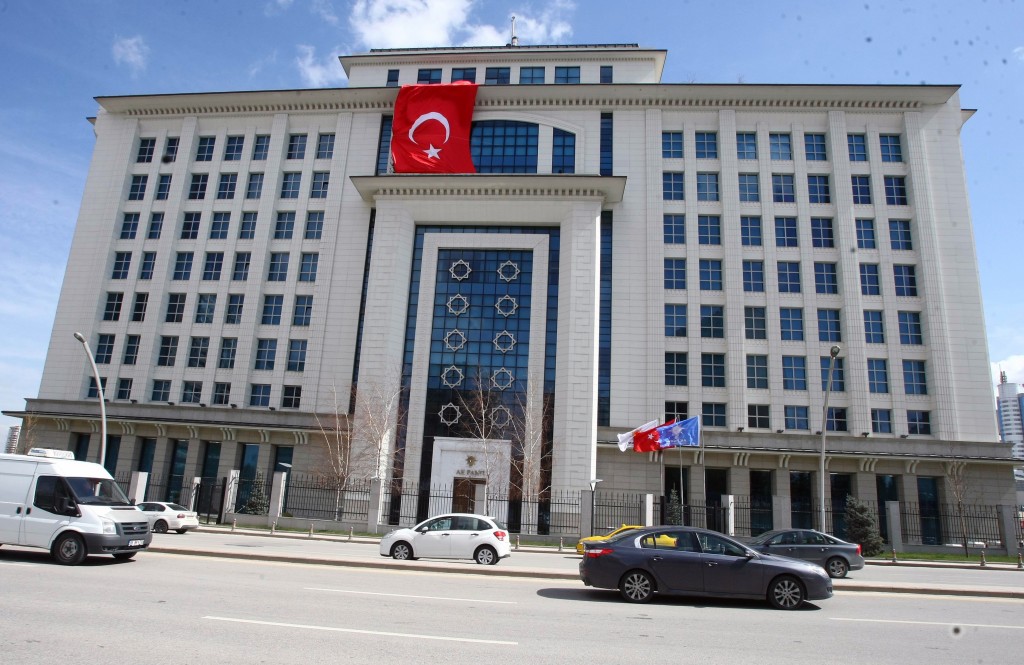 Review by Christos T. Panagopoulos –
A man allegedly wearing a device that resembled a bomb has been captured by security guards on Vekaletler Avenue, after attempting to enter the Prime Ministry building in Ankara.
Interior Minister Muammer Güler said the man was not carrying a bomb device and that he had psychological problems, according to Hürriyet. Prime Ministry security guards jumped onto the 52-year-old suspect when he attempted to trigger the suspected bomb mechanism, preventing an attack by grabbing his arms.
The state-run Anadolu Agency had earlier reported that the suspect was hospitalized after being shot in the foot. However, the agency later announced that the police officers captured the man after firing three warning shots into the air.
Video footage showed intense security measures being taken around the building in the wake of the incident.  An examination has been performed on the body of the suspect. There was no official announcement about the incident.
Sources: Anadolu, Hürriyet