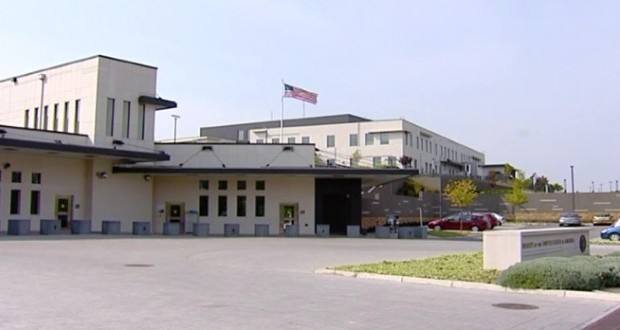 The US embassy to Skopje has informed the Ministry of Interior last night that a suspected car bomb was at its entrance.
The Ministry of Interior was informed that a "Zastava" type vehicle has been noticed at the embassy's entrance. The embassy's teams have used special detectors to check the car, as it was suspected to be a car bomb.
Meanwhile, the Ministry of Interior's anti-terror squads have reached the scene and after conducting a detailed check of the car, no bomb was found. But the car was taken to the Ministry of Interior for further checks.
The US embassy doesn't offer any information on this case, but security measures around it have been boosted.
The embassy has notified through social media that its telephone lines were out of use and that in such emergency cases, US citizens who are in FYROM should contact directly the US State Department in Washington. /balkaneu.com/