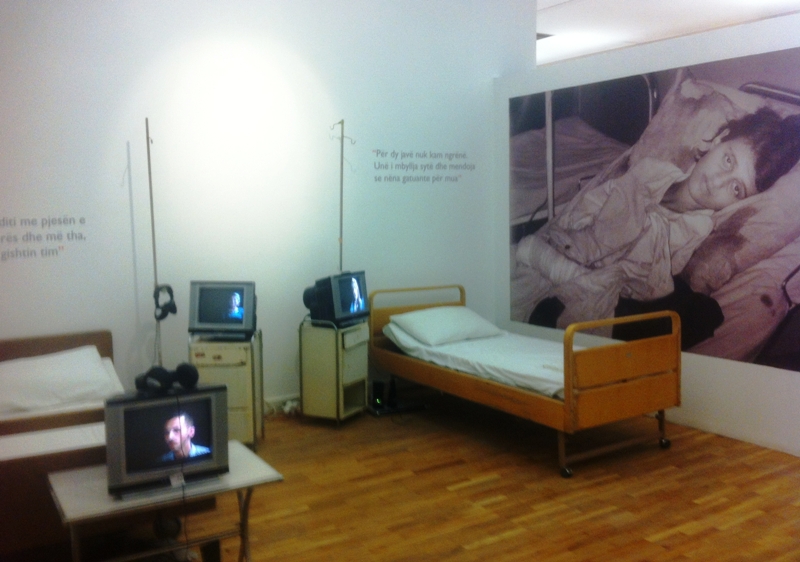 Pristina December 11, 2013 / Balkan Independent News Agency

For the first time ever, a woman from Kosovo will open in the next few days in Belgrade a photo exhibition from the 1999 Serb massacre.
Saranda Bogujevci, who had survived to the massacre of March 28, 1999 in Podujeva, Kosovo and whose family was executed and massacred, will open an exhibition in Belgrade with photos from the crimes of this event.
The exhibition has been set up by Saranda and Jehona Bogujevci.
The exhibition will be launched on December 18 in the House of Culture in Belgrade. Present in this exhibition will also be the witness and host of this exhibition, Saranda Bugojevci.
"This exhibition is being hosted in Belgrade, because people there should know what has happened in Kosovo", says Saranda Bogujevci.
"Bogujevski Exhibition" holds the name of the family which was massacred during the last war in Kosovo by Serb forces.
Saranda has lost her mother and two brothers during the massacre carried out by Serb army troops on her family on March 28, 1999 in Podujeva.
"The hosts in Belgrade have been very positive in relation to the exhibition and have backed it. I don't know how it will be received by the public, but its opening is very important", said she. /ibna/