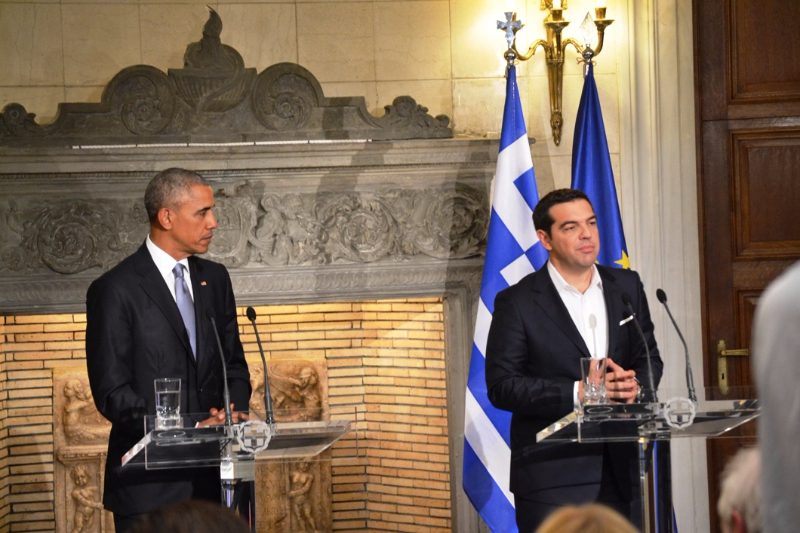 In a survey conducted by Kapa Research, which was published by Vima Newspaper on Sunday, 75.5% of people taking part stated that Barack Obama's visit to Athens did not have any effect in facing the crisis.
The survey was conducted on the 11th – 12th of November, a couple of days prior to the US President arriving in Athens.
According to the survey 41.5% believe that Greece will have to face its own economic problems, while 34% believe that the country should be supported mainly by the EU.
Since 2010, when only 38% of the population declared to be pro-American, now six years later, that percentage has risen to 56% of Greeks.
Citizens' opinion on Barack Obama is overwhelmingly positive or near to positive with 74%.
In contrast to Greek citizens' opinions concerning the next US president, Donald Trump, where 60.5% is dissatisfied or near dissatisfied by his election.
However, 47.5% believe that it's in the interests of Greece to develop closer relations with Russia, while 39.5% prefer China 36.5% the US and 20% Germany.
The most popular place for the Greeks is France (75%), the UK (61.5%) and Russia (61%), while Germany has dropped by 34.5 points since 2005./ΙΒΝΑ