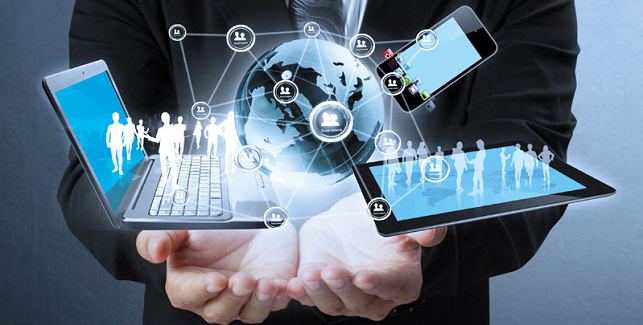 CyStat has published the results of the survey on information and communication Technologies (ICT) usage and e-Commerce in enterprises 2017.
The results show that In 2017, the number of enterprises using high speed internet connections has increased. The percentage of enterprises having maximum download speed between 10Mbit/s and 30Mbit/s has reached 44% compared to 39,4% in 2016. For speeds between 30Mbit/s and 100Mbit/s the corresponding percentages for 2017 and 2016 were 18,9% and 11,8%.
In 2017, 61,1% of the enterprises used mobile broadband connections. Fixed broadband connection is used by nearly all enterprises since 94,6% have some kind of fixed broadband connection.
In 2016, 40,7% of all enterprises (10+) purchased goods or services via web sites or apps. 11,5% of the enterprises received orders for goods and services via websites or apps.
Compared to 2016, a small decrease is observed in the percentage of enterprises having a website, from 74,7% to 72,8% in 2017. Nearly all large enterprises have a website. Among the facilities provided by the enterprises through their website, the most common is the description of goods and services and price lists which is provided by the 72,7% of all enterprises. 41,7% of all enterprises have links or references to the enterprise's social media profiles (i.e. Facebook, Twitter, LinkedIn, You Tube, etc.) and 12,7% offer personalized content for regular / repeated visitors.
The upward trend in the use of social media continued in 2017. 66,8 % of enterprises use social media. Social networks (e.g. Facebook, LinkedIn etc.) are the most popular with a percentage of 65,3% followed by enterprise's blogs or microblogs (e.g. Twitter, etc.), (28,0%), multimedia content sharing websites (e.g. YouTube, Flickr, etc.) (26,6%) and Wiki based knowledge sharing tools (4,6%).
21,8% of enterprises buy Cloud Computing Services compared to 10,2% in 2016. The percentage reaches 40,6% in large, 33,2% in medium and 19,5% in small enterprises.
24,8% of enterprises employ ICT specialists. 79,7% of large enterprises employ ICT specialists compared to 49,5% and 19,7% for medium and small enterprises respectively./IBNA