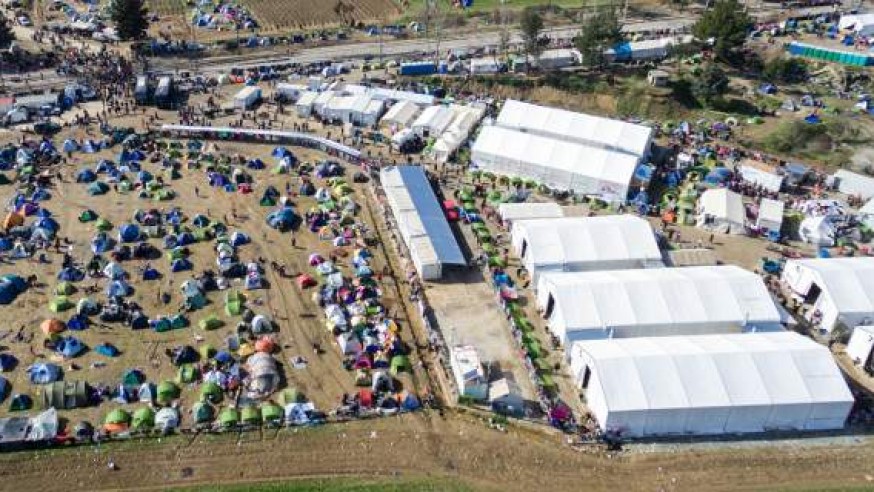 Athens, April 1, 2016/Independent Balkan News Agency
By Spiros Sideris
The vast majority of the refugees say they would like to return home at some point when the war has ended, according to the Kappa Research survey for ENPE, as 9 out of 10 have left behind at least one family member, and half of them have property there.
Interestingly enough, only 36.3% had to leave their homes because of ISIS.
In contrast, 56.6% left because of the regime/government (56.6%), 22.4% because of the Syrian Liberation Army, etc.
Furthermore, 7 out of 10 are traveling with a relative or a person familiar to them. For most (62.8%), the journey has lasted less than 30 days, while six out of 10 have stayed for over ten days in a transit country accommodation – probably in Turkey.
Before they started from their country, 56.8% received important information about the trip and the place of destination from acquaintances or relatives already living in an EU country or from the internet and social media (20,2 %).
The Internet seems to play an important role during the trip as the majority (53.5%) make use of smartphones.
According to the responses, 53.1% paid to get to Greece, while 20.9% gave a fee for their transportation inside Greece as well.
7 out of 10 (68%) refugees who currently reside in the Attica Basin's reception/accommodation centers want to get to Germany and appear very or fairly optimistic that they will (59.6%).
Greece (77.6%) and Germany (74%) gather the most positive opinions among the countries that play a role in the refugee issue, in contrast to Turkey and Russia which have only 15.1% and 8.4% positive opinions respectively.
However, despite the positive opinions, Greece is not a destination country.
Even if – in the first attempt – they do not make it past the border into central Europe, only a 12.5% ​​of the refugees say they would choose to take up residence in Greece [or in some organized structure (8.6%), either to relatives/friends who already reside in Greece (3.9%)].
Most say they will temporarily staying in the hosting area hoping the border will open (54.4%) and there is a 13.5% indicating that they will seek another passage and a 16.8% that they would return to their homeland.
For the refugees, Greece is a transit country mainly because of how easy is for someone to cross the borders (76.3%) and the low cost (it is cheaper (19.1%). Also because the Greeks are welcoming and help them, the Greek authorities are not as strict, and that there is a friendly refugees government.
Given the circumstances, 40.6% feel well from the hitherto stay in Greece, 24.5% feel moderate and 26.5% feel bad.
But almost 7 out of 10 view as problematic the area they are temporarily staying (Piraeus, Greek, Schisto, Elaionas). Without exception the institutions/organizations involved in the management of the refugee crisis in Greece are considered positive: The Coast Guard, police, government, NGOs, the health system and the local government take positive crises rates of over 60%.
The main problem encountered by refugees in touch with the services of the state is the language (53.5%).
Despite the fact that almost all of them do not wish to stay in Greece, under certain conditions, 3 out of 10 would choose to stay if they found work, because there is already a community of their country here or have relatives, because they consider the social protection system of the country to be good.
24.1% – if they lived in Greece – would seek the reunification of their family by inviting them to come. The place they would like to settle in is Athens and the surrounding area (share 49.7%), while 22.4% would stay anywhere, as long as work, food and shelter were ensured.