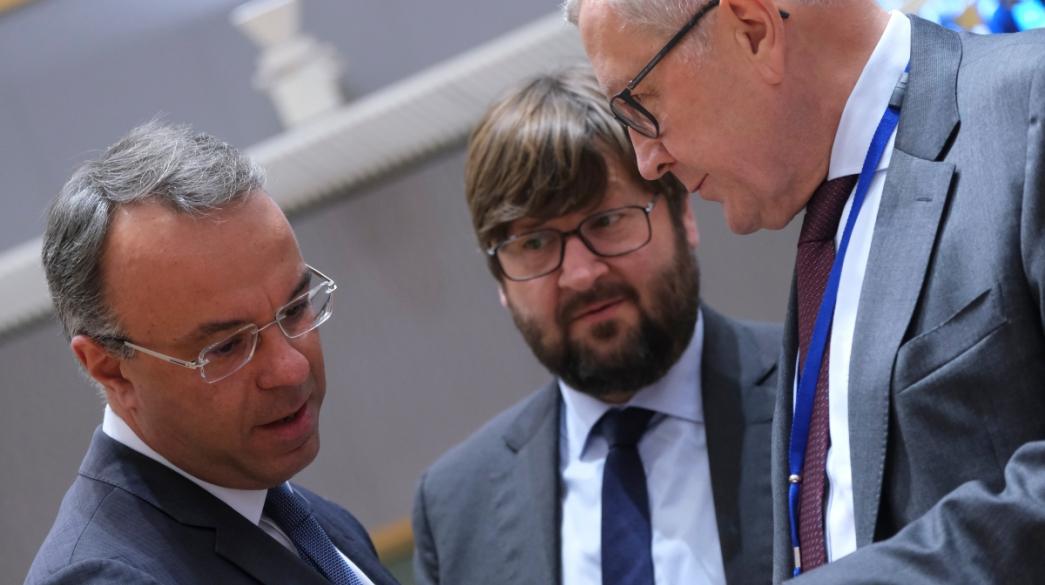 Talks between the heads of institutions and the financial staff of the government are set to begin tomorrow. Finance Minister Christos Staikouras is expected to return to Athens today after the end of yesterday's Eurogroup meeting. It is worth noting that Greece was not officially on the agenda, but the Finance Minister reportedly held separate meetings with Regling and Gentiloni on the change in the use of Greek bond holdings by Greek banks for use in the Public Investment Program, as well as the IMF's proposal to introduce a transfer of excess surplus.
On the first issue, there is already provision for a Eurogroup decision in June 2018, while the second implies that any excess of the surplus targets will not be returned to citizens in the form of a social dividend, but will be transferred to reduce the primary surplus target. At the same time, the Greek government is requesting – late and without taking advantage of the SYRIZA government's plan – the reduction of primary surplus targets from 2021 and not from this year, as it could.
For his part, European Commissioner for Economic Affairs Paolo Gentiloni spoke of a "very good meeting with the Greek minister. The dialogue continues and will continue in the coming months", while ESM chief Klaus Regling stressed: "Our joint mission [institutions] is in Athens right now and is assessing the situation. There is evidence that economic developments are more positive than we thought two months ago. But all this has to be confirmed".
Auctions
At the same time, the regulatory period for the protection of the primary home is expected to expire on April 30. A source in the government's financial staff said that "we need to see what schema we will come up with for private debt – there will be something left in the end".
To date, 1,487 e-auctions have been scheduled for January alone and a total of 4,600 by September (expected to increase). About 180,000-250,000 people are expected to face banks and funds in the coming years, according to some market estimates, especially when it has been made clear by the government that a special provision for primary homes is not expected after April 30.
It is a fact that the issue of red loans is frustrating thousands of citizens (except for strategic bad payers). Greece holds the top spot in non-performing loans among the 19 eurozone countries, according to figures released by the European Central Bank for the third quarter of 2019, under the supervision of the monetary union's financial system.
The share of red loans in Greek banks' portfolios is 37.4%, compared to 3.41% of the eurozone average, and slightly lower than the 39.24% in the second quarter./ibna