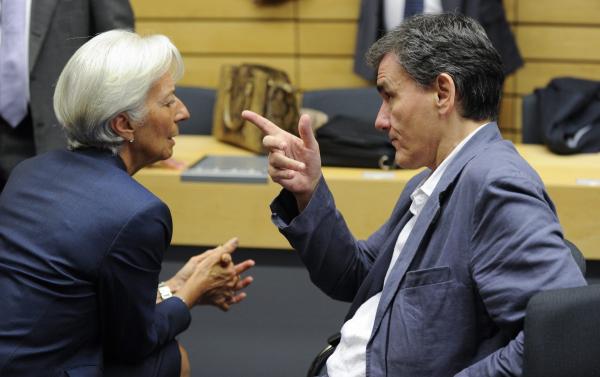 To the excellent results of the fiscal policy is expected to base the government its arguments, in order to avert the possible under-evaluations of the International Monetary Fund. Until next Sunday, April 1, Greece will have to send the definitive figures for 2017 to Eurostat, which according to information is expected to include the primary surplus of that year, which appears to be close to 4.5%, when the required target was a primary surplus of 1.75% of GDP.
The ratification of the 2017 financial figures is expected to take place on 23 April by the Community institution. Of course, this will be one of the important elements that the International Monetary Fund expects to finalize its position as to whether to apply the reduced tax-free allowance a year earlier (from 2019), along with a reduction in pensions. Nevertheless, the strengthening of the Greek economy is reflected in almost all indicators, while there is strong possibility of an upwards revision for the growth of the economy for 2017.
The above are expected to be the government's "line of defense" with the IMF. In a nutshell, the government will present the real evidence of the "in excess" surplus as proof that the measures taken are already more than what is required, so as not only to counteract the pressure for the implementation of the reduction of the tax-free limit, but also to bring through the Developmental Plan, to be presented to the Eurogroup on 27 April, a series of social measures.
The first meeting of all these consultations will be the EWG meeting on 12 April, in which it will be made clearer whether or not the Greek financial data will be accepted.
At the same time, the results of the recovery continue, especially in the field of foreign investments, which have already recorded a 10-year high in 2017, reaching EUR 4 billion, said government spokesman Dimitris Tzanakopoulos, adding that over the past two days three large investment projects worth EUR 3 billion were announced, during the scheduled journalists' briefing./IBNA