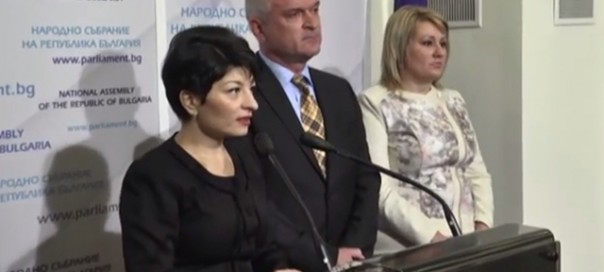 Sofia, November 6, 2015/Independent Balkan News Agency
Members of Parliament who were on the ad hoc committee that recommended removing the immunity from prosecution of Ataka leader Volen Siderov and his fellow party MP Dessislav Chukolov said that they had received telephone threats after their mobile phone numbers were broadcast on Siderov's mouthpiece cable television channel Alfa Ataka.
The committee called on the Council for Electronic Media, statutory regulator of the broadcast media, to investigate the matter, and also have requested the Prosecutor-General to follow it up.
Siderov and Chukolov were involved in a number of late-night incidents in central Sofia that have led the Prosecutor-General to request their prosecution on charges of hooliganism and intimidation, including their request pending trial. Parliament already has agreed to one of the requests to remove the immunity of the two.
MPs told reporters in the National Assembly building that Alfa Ataka had broadcast their photographs and mobile phone numbers, after which they were subjected to threatening calls and text messages at various times of day and night.