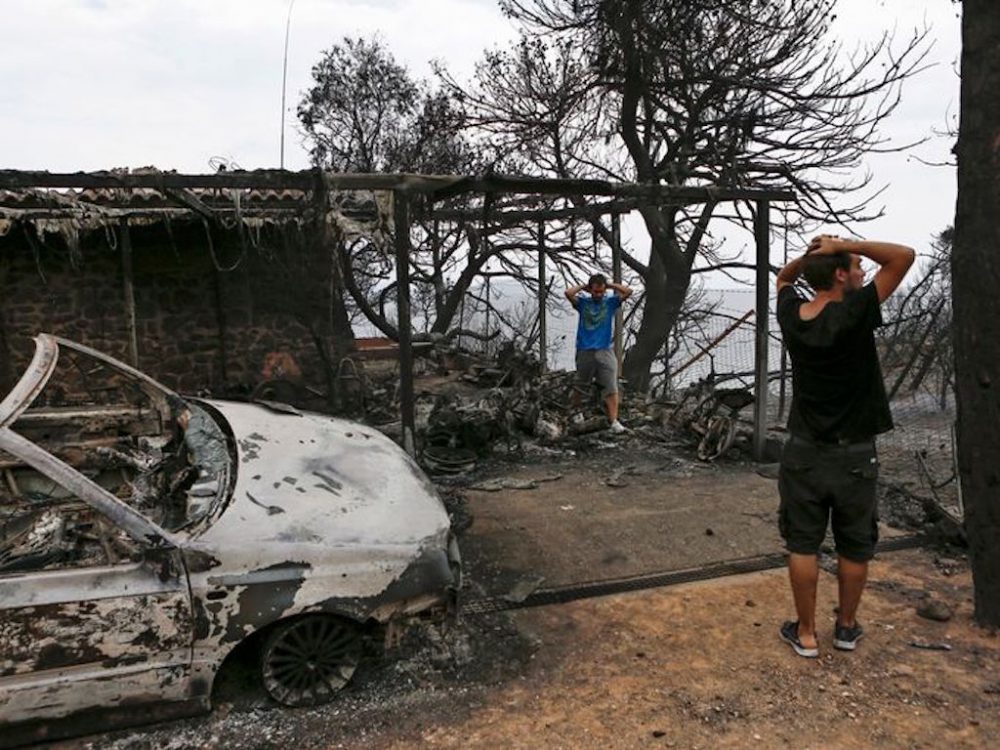 The Greek government announced a series of measures to financially support the victims of the devastating wildfires in Attica that have so far claimed the lives of 83 people and left many more injured.

Of the 187 people who were injured in the fires, 60 adults remain hospitalized – 11 of whom were in intensive care, according to the Health Ministry.
Prime Minister Alexis Tsipras chaired an emergency meeting

on Wednesday

to discuss the response to the wildfires. State Minister Alekos Flabouraris, Interior Minister Panos Skourletis, Alternate Finance Minister Giorgos Houliarakis and Deputy Economy Minister Alexis Haritsis attended, along with the mayors of Rafina, Marathon and Megara and Attica Governor, Rena Dourou.
According to an official announcement, those affected by the fires will receive financial aid ranging from 5,000 to 8,000 euros. Additional payments will be made to the unemployed and pensioners.

Support will also be provided to families with underage children, university students and schoolchildren.

The public power corporation will write off debts of those affected while telecom service needs will also be covered by special benefits.

Moreover, the deadline for submitting tax returns will be extended, while payment of ENFIA property tax will also be cancelled for one year for those whose homes were destroyed in the fires. According to the Ministry of Infrastructure and Transport, more than 200 houses have been completely destroyed.

The response and support of ordinary people, authorities and businesses has been enormous as large amounts of money and supplies are being gathered at a quick pace. Requirements for essentials such as food, medicine and clothing have largely been met.
On Thursday

, the Central Union of Greek Municipalities (KEDE) announced a series of measures to support the wildfire victims. A total of 2.1 million euros will be split amongst the municipalities of Rafina, Marathon and Megara. KEDE also opened an account for donations…. / IBNA