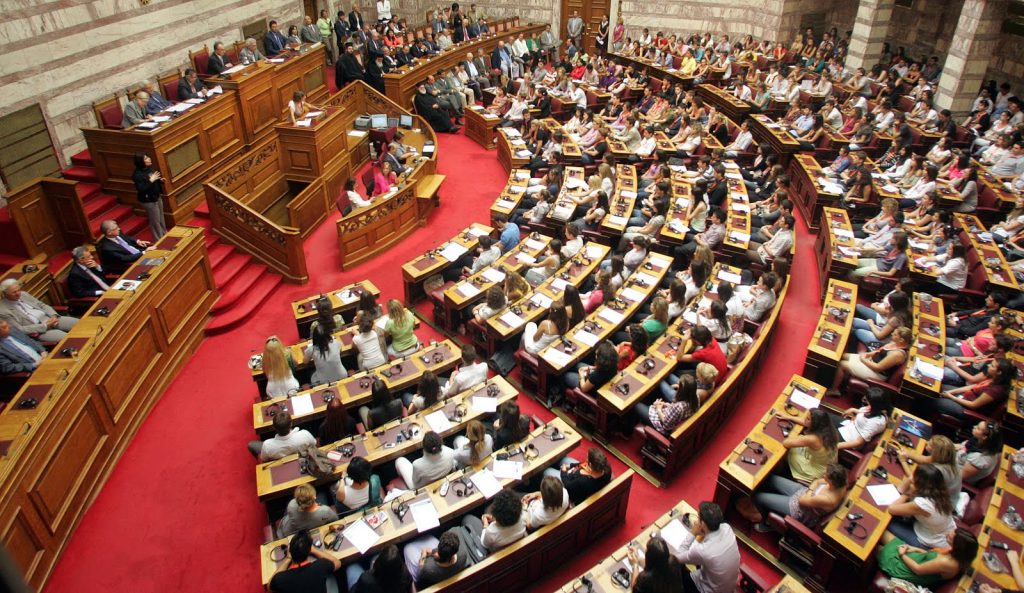 Athens, July 7, 2016/ Independent Balkan News Agency
By Zacharias Petrou
The government submitted its draft bill to change the electoral law in parliament earlier this week. A vote is expected to be held 18-22 July. The bill will be debated in parliament before MPs decide whether they will be backing it or not.
So far, Syriza, ANEL and Enosi Kentroon are the only political parties expected to vote in favor of the bill which, inter alia, abolishes the 50-seat bonus to the first party and introduces a proportional representation system while also granting voting rights to 17 year-olds.
The government has also proposed that the 3 pct threshold for entry to parliament is maintained. This is one of the reasons Communist Party, KKE, will not be voting in favor of the proposal. New Democracy and To Potami appear certain to vote against the draft bill with PASOK expected to follow suit despite the fact that some DIMAR deputies – the part PASOK has formed the Democratic Coalition with – saying they may back the plan.
Lack of support by opposition parties will probably see the bill through with a simple majority as it is unlikely to secure a 2/3 majority required in order for it to take effect in the next election. It is now considered most likely that changes will kick in from the election after next.
On Wednesday a Bloomberg report outlined the dangers of the electoral law changes Alexis Tsipras has put forth with speculation about a snap election being constant in Athens.
The reports says political stability will be undermined and instability will hold back potential investors. Furthermore, according to Bloomberg, any governing coalitions will be short-lived and dysfunctional.
Bloomberg explains that Prime Minister "Tsipras is betting that whenever the country does go to the polls he'll be able to force a repeat election to be held under the new rules and then form a coalition to squeeze out New Democracy".
Latest polls show that New Democracy appears to be widening its lead over Syriza even further.
According to a poll by the University of Macedonia for SKAI TV, New Democracy leads Syriza by 11.5%. Specifically, the poll shows: New Democracy 28.5% Syriza 17% Golden Dawn 8% KKE 6% PASOK 4.5% Enosi Kentroon 3% ANTARSYA 2.5% ANEL 2% Potami 1.5% LAE 1.5% Plefsi Eleftherias 1.5%.
A poll by ALCO for Parapolitika newspaper shows New Democracy in front by 7 percentage points standing on 24.6% against Syriza's 17.6%.
Finally, another poll by Pulse for Action 24 television puts New Democracy on 30% with Syriza on 23.5% with Golden Dawn on 6.5%, KKE on 5.5%, PASOK on 5.5% Enosi Kentroon on 3%, Potami 2.5%, ANEL 2.5%, LAE 2.5% and Plefsi Eleftherias on 2.5%.