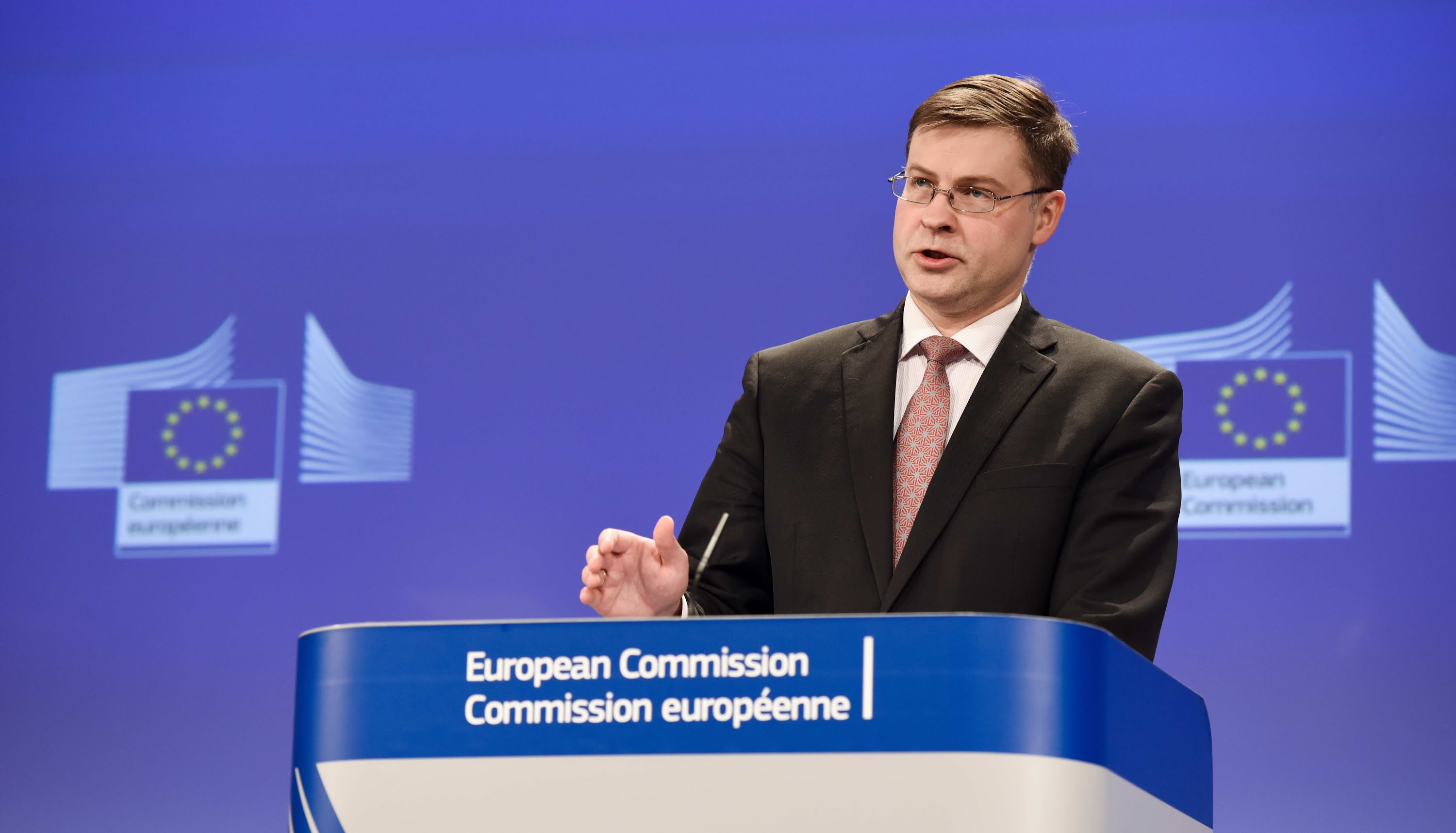 Nicosia, March 4, 2016/Independent Balkan News Agency
By Kyriacos Kyriacou
The European institutions will continue monitoring and assess the performance of the economy of Cyprus until the repayment of 75% of the loan received by the country from the Troika (IMF, EC, ECB), as stated by European Commission Vice President responsible for the Euro and Social Dialogue Valdis Dombrovskis.
The EU official attended Friday a joint meeting of the Parliamentary Committees on Finance, Foreign Affairs and Labour and answered Members` questions on the role of the Commission after the exit from the memorandum and the investment opportunities of the Juncker Plan.
Dombrovskis said that the control from the European Commission of the progress of the economy will be carried out every six months and will be commensurate with what happens in the other 26 European Union countries, except Greece, which is still in a memorandum.
The repayment of the loans to Cyprus will start in 2019 to the IMF and in 2025 to the European Commission. The repayment is expected to be completed in 2031.
At the same time Dombrovskis said that the Commission`s message for Cyprus is to remain on track and to continue with the responsible macroeconomic and financial policy.
He also said that immediately after the completion of the program, the Commission will prepare a report for Cyprus in order to become part of the Juncker investment plan, involving all EU countries except Greece.
Referring to data, Dombrovskis also said that the program of Cyprus succeeded, with the primary surplus reaching 0.5% of GDP, the public debt falling to 100%, unemployment reducing and the country returning to the markets. He also referred to the two major challenges that must be addressed, namely undeclared labour and the implementation of the General Health Scheme.
As regard to investment, Dombrovskis noted that there are great investment opportunities in the Juncker plan, that reaches €350 billion for all EU countries involved. He also pointed out that economic recovery will reach citizens only through growth.
Furthermore in a meeting with the President of the House of Representatives Yiannakis Omirou, Dombrovskis welcomed the stabilization of the economy, stressing that the continued implementation of structural reforms is essential.
According to an official announcement, Omirou referred to the upcoming completion of the Economic Stability Program of Cyprus, saying that there were enormous sacrifices from the people of Cyprus while significant challenges remain, such as high unemployment and the lack of investments.
Referring to the ongoing negotiations to solve the Cyprus problem, Omirou expressed appreciation for the help provided by the European Union in the effort, with the direct involvement of the European Commission President Junker and the appointment his Personal Envoy of Pieter Van Nuffel, stressing that any solution must be fully compatible with the European acquis, without permanent derogations.