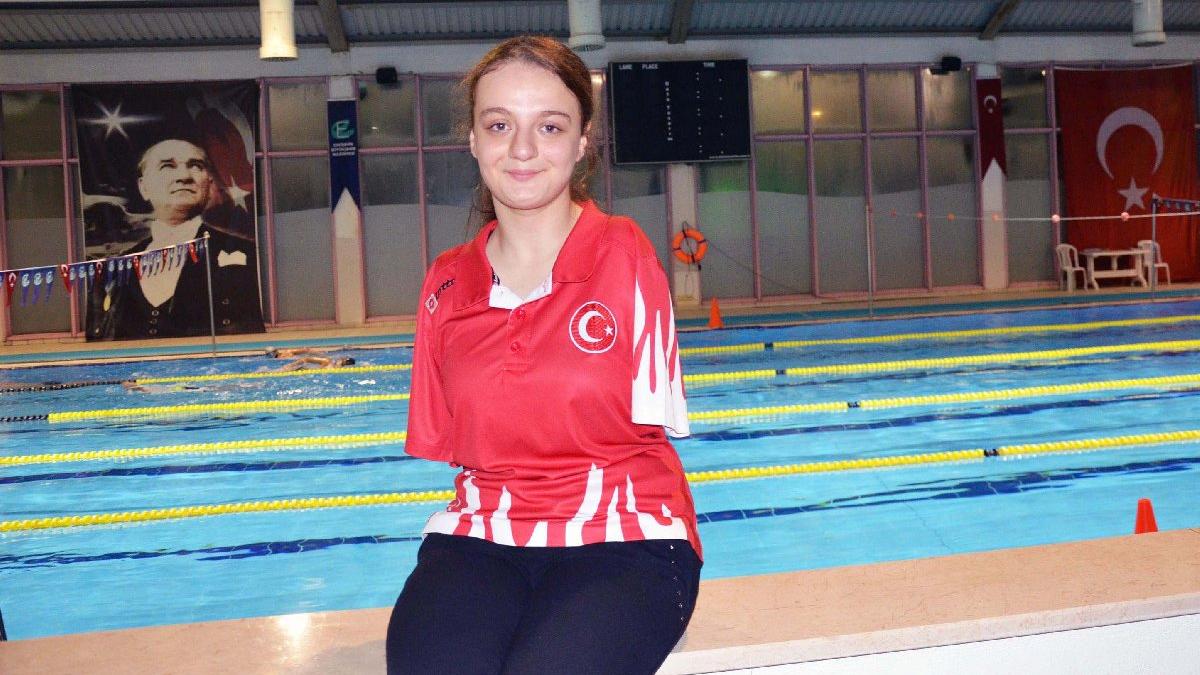 Although she was born with various disabilities like no arms (bilateral congenital upper extremity agenesis) and a hip dislocation as a birth defect, Sümeyye Boyacı is a highly gifted 15-year-old girl from Turkey.
On Tuesday, she won a gold medal at the 2018 World Para Swimming European Championships held in Ireland, in the Women's 50 meters Backstroke, with a time of 45.21 seconds.
Turkey's Youth and Sports Minister Mehmet Muharrem Kasapoğlu's congratulatory message to her read: "We are proud of Sümeyye's victory."
A year ago, at the 2017 Para Sport Festival in Liguria, Italy, Boyacı ranked fourth as Anadolu reads, with a time of 46.57 seconds, missing a medal by only split seconds.
The Turkish swimmer specialises in freestyle, backstroke and butterfly and trains in her hometown, Eskişehir. She began her swimming career in 2008 after carefully "following" a fish with her eyes, that swam inside an aquarium, realising it did not need, have or use "arms". Ever since 2012 she has been coached by Mehmet Bayrak.
Not only an athlete but a painter, too
This outstanding young talent of Turkey already has her own story to tell in painting.
After learning writing with her foot in the first grade, she tried painting and was successful there too.
Her first "public" painting, was Altın Balık ("The Golden Fish"), the Turkish version of Pushkin's "Fisherman and little fish" which was presented to the Turkish President Abdullah Gül for his official visit to Russia, in February, 2009.
A few months late, in April of that year, her watercolour paintings were presented at a personal exhibition in Moscow whereas a year later, Sümeyye who was only 7 back in 2010, gave one of her paintings to the then First Lady of Russia Svetlana Medvedeva as a present…. / IBNA