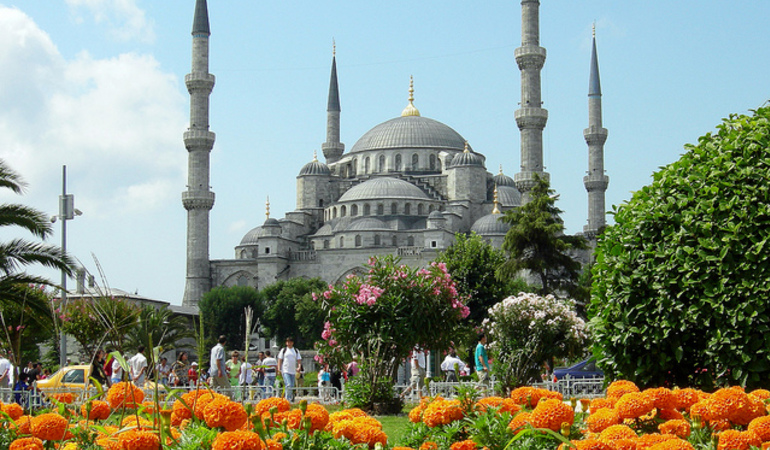 Sofia, January 12, 2016/ Independent Balkan News Agency
By Clive Leviev Sawyer of The Sofia Globe
After a fatal bomb explosion in Istanbul's Sultanahmet Square on January 12, Bulgaria's Foreign Ministry issued an advisory to its nationals travelling in that country to exercise caution, especially when staying in Turkey's large cities and at popular tourist destinations.
In the explosion, near Istanbul's Blue Mosque, 10 people were reported to have died and a large number of people, including Turkish citizens and tourists from various foreign countries, were injured. The blast was reported to have been set off by a suicide bomber.
Bulgaria's Foreign Ministry said that given the increased security measures after the explosion, people should strictly obey the instructions of the police and security officials.
If necessary, Bulgarian citizens could turn for additional information and assistance to Bulgarian diplomatic missions in Turkey.
EU foreign policy chief Federica Mogherini and Commissioner Johannes Hahn, in a statement on the terrorist attack on Sultanahmet Square in the heart of Istanbul's tourist district, said that the EU extends sincere condolences to the families of the victims killed in the bomb attack today and wishes a speedy recovery to those injured.
"The EU and Turkey stand united against all forms of terrorism.  The fight against terrorism was recognised as a priority at the EU-Turkey Summit on 29 November 2015 and we must step up our efforts in this regard in full respect of our obligations under international law, including human rights and humanitarian law," Mogherini and Hahn said.
The UK Foreign Office, in a message to British nationals after the explosion in the Sultanahmet district, said: "If you're in the affected area you should follow the instructions of the local security authorities".
The United States Consulate General in Istanbul said: "We advise U.S. citizens to avoid that area and to exercise caution if you are in the vicinity.
"We strongly encourage U.S. citizens to maintain a high level of vigilance, be aware of local events, and take the appropriate steps to bolster your personal security," the US Consulate General said.
Germany's foreign ministry said that German travellers in Istanbul were strongly advised to avoid crowds in public places and tourist attractions.
With expectations of political tensions, violent conflicts and terrorist attacks, it said that travellers should stay away from demonstrations and gatherings of people, particularly in larger cities. It added that people should restrict their presence at crowded places in urban areas, in public transport and long-distance traffic and avoid staying near government and military institutions.