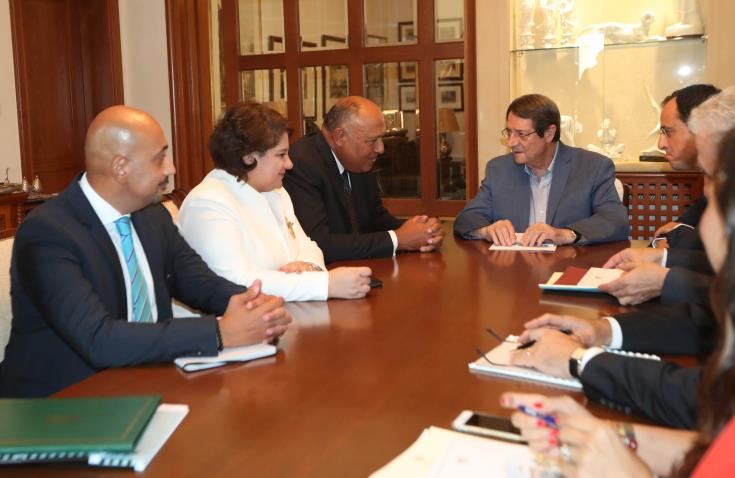 By Michalis Michael
The fact that yesterday's visit of the Egyptian Foreign Minister, Samheh Sukry, to Cyprus, represents an important step in strengthening bilateral relations, is highlighted in the Foreign Minister's announcement. According to Egyptian Foreign Ministry spokesman Ahmed Hafez, "the two sides have discussed regional and international issues of mutual interest", adding that "the visit of Foreign Minister Samek Sukri to Cyprus is an important step in enhancing bilateral relations".
The statement, also published in the local press, emphasized that "the talks between the two sides focused on issues of political and economic co-operation, especially in the energy sector".
Referring to the meeting between Cypriot Foreign Minister Nikos Christodoulides and his counterpart Samheh Soukry, the spokesman said they "discussed the tripartite mechanism for co-operation with Greece", pointing out that the Egyptian head of diplomacy expressed hope for a meeting between them to take place soon in Cairo, to consider ways of furthering trilateral relations to serve the best interests of their peoples in the three countries.
Al-Ahram's reports that "the Cypriot Minister underlined Cyprus's strong desire to establish a strong strategic partnership with Egypt", the spokesman added./ibna