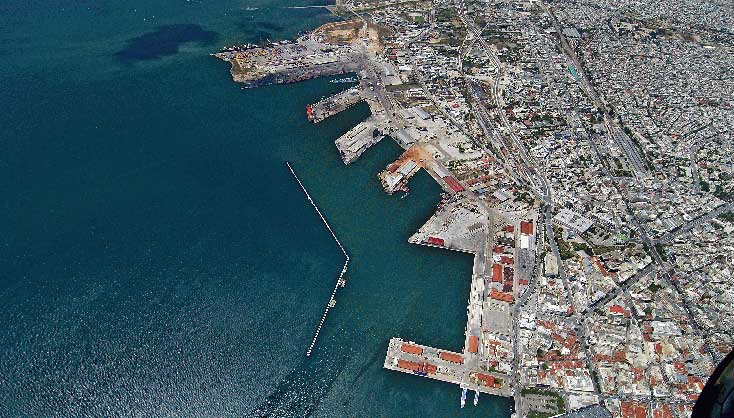 By Lefteris Yallouros – Athens
The Hellenic Republic Asset Development Fund (HRADF) announced Tuesday that a total of eight investment groups submitted Expression of Interest for the acquisition of a 67 pct stake in the Thessaloniki Port Authority(OLTH).
The following groups have expressed interest in OLTH:
APM Terminals, B.V.
Deutsche Invest Equity Partners, GmbH
Duferco Particiption Holding, SA
International Container Terminal Services, Inc
Mitsui & Co., Ltd.
P&O Steam Navigation Company (DP World)
Russian Railways JSC / GEK TERNA S.A.
Yilport Holding, Inc
Furthermore, APM Terminals, COSCO, International Container Terminal Services, Ports America Group & Utilico Emerging Markets Ltd qualified for the second round of the Piraeus Port Authority (OLP) privatization and will be given detailed reports on the company and data room access.
Additionally, the HRADF BoD approved the final draft of the concession agreement for the privatization of the first cluster of marinas (Alimos, Poros, Ydra, New Epidavros).
The sale of 67% of the shares of the "Thessaloniki Port Authority" was launched in April 2014. Morgan Stanley and Piraeus Bank have been appointed as financial advisors.
The Thessaloniki Port Authority operates Greece's second-largest port, after Piraeus. Overall, a dozen ports around the country including in Greece's second-largest city Thessaloniki are to be privatized.
The OLTH privatization has attracted more suitors even than the country's largest port – also being sold to private investors – Piraeus. This is mainly due to the fact that there is no clear front runner in the OLTH tender as there is at Piraeus where COSCO has a major foothold having won a 35-year concession in 2008 to expand the two main container terminals at the port.
Amongst OLTH suitors are groups that are also competing for the Piraeus Port Authority; namely APM Terminals owned by shipping giant Maersk and Philippines -based port management company International Container Terminal Services.