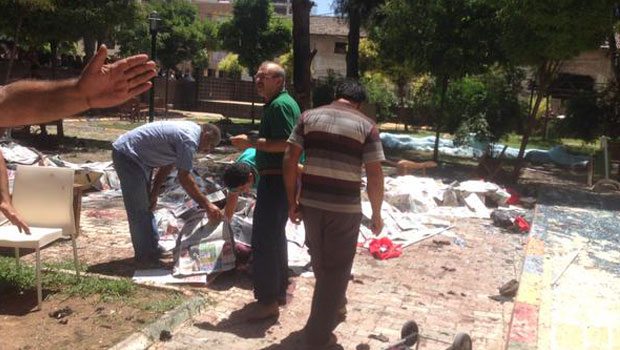 Ankara, July 20, 2015/ Independent Balkan News Agency
27 dead, 100 injured
By Manolis Kostidis
A suicide bomber attack shocked the region Suruç of Turkey, near the border with Syria. The area is located near the city Şanlıurfa.
According to the interior ministry of Turkey, the death toll has reached 27 and the number of wounded exceeds 100.
According to turkish media reports, the bomber was a 18-year old girl.
The bomber targeted a large concentration of Kurds in the city center, were they had gathered to discuss the reconstruction of Kobani!
Police authorities do not rule out the possibility the attack having been orchestrated by the Islamic State, but they also do not rule out the incident being a provocation by Assad's regime on turkish soil.