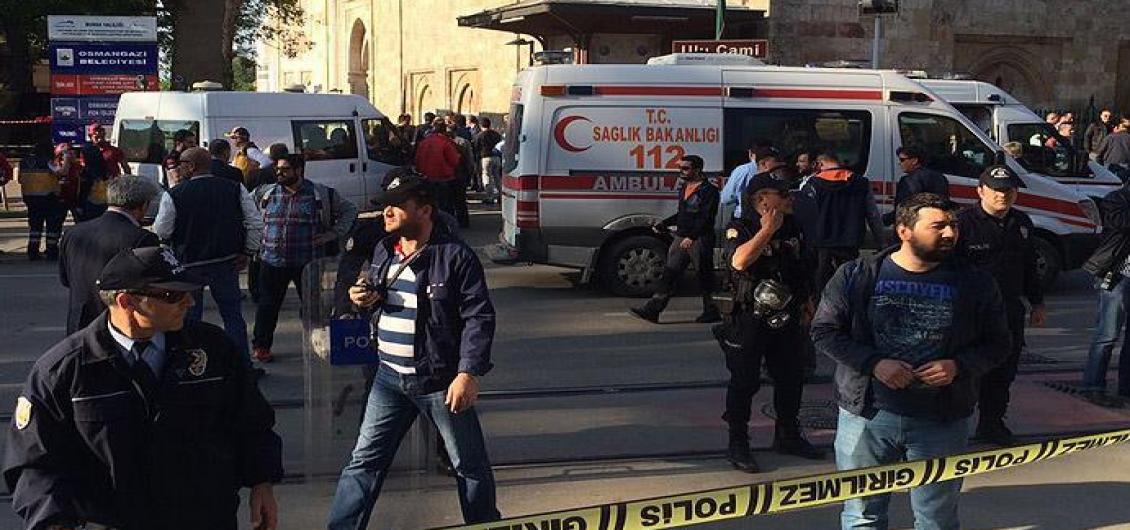 Ankara, April 27, 2016/Independent Balkan News Agency
By Manolis Kostidis
One dead and at least 17 wounded is the tragic account of the suicide bomber attack in the central market of Bursa in western Turkey. According to news agencies IHA and Doğan, at 5:30 pm a 25 year old girl, who was belted with explosives, approached the central market of the city and activated the explosive device outside a mosque.
The explosion caused havoc in the streets and in the historic market of the city.
The Turkish authorities until late evening had not announced the official reasons of the attack, while state television was speaking of a gas pipeline explosion.
The identity of the suicide bomber has not been announced yet. The authorities are focusing their attention on the Islamic State and the PKK.
It is the fifth suicide attack in Turkey in 2016, raising serious questions about security in the country.