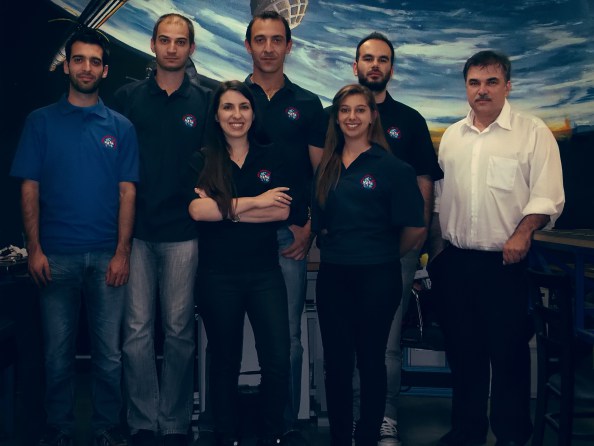 By Spiros Sideris – Athens
Without problems was held at 19:52 (GMT+3) yesterday the launch of NASA's L-sat satellite designed and built purely by a Greek scientific team called Lambda Team, based in the Silicon Valley.
The greek mini-satellite, weighing about 2 kg, was launched with the rocket Anteres, which is carrying scientific and supporting material to the International Space Station (ISS).
The objective of the satellite is to study the effect of cosmic radiation on -the promising material – Graphene, when it is in low earth orbit. For this reason it is equipped with a communication system with the ground through which it will be sending data during the research, which will last one month.
The dream team – Lamda Team has adopted the slogan "Greek Minds at Work", aiming to promote young Greek scientists abroad.
Head of this important program is Periklis Papadopoulos, Professor of Aerospace Engineering at the Federal University San Jose of California, who has been awarded by NASA with the award "Turning Goals Into Reality" (TGIR). Members of the team are also: Kostas Alexandrou, Eriana Panopoulou, Vaggelis Christodoulou, Maria Dimitrakopoulou, Charalabos Koulouris and Simos Kanis.