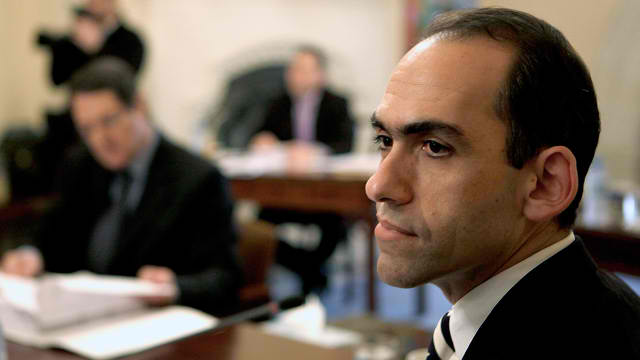 By Christos Meliopoulos – Nicosia
Cyprus has "offered" to exchange a number of existing local government bonds of total nominal value of €1 bn which mature during the economic adjustment programme period (2013-2016Q1), with new bonds with correspondingly equal coupon rates and 5-10 year maturities.
As the official statement of the Finance Ministry read, "this debt management exercise is in accordance with Cyprus's commitments under the programme agreed with international partners and in line with the political agreement reached in the March 25, 2013 Eurogroup." The official document back then was rather ambiguous as to whether Cyprus was signing up to a debt rollover at the time of maturity or to a voluntary sovereign bond exchange much like Greece's PSI (a private sector involvement in reducing the sovereign debt).
In its essence the move is a prerequisite for the government to protect its plans to reach the long-term public debt target. The funding gap would be very difficult to be bridged in other ways in the bailout frame. But the fact that the ministry went out of its way to stress that this debt management exercise does not amount to a PSI proves for some economists that it could be precisely interpreted as such.
None other than the Financial Times remarked first of all that since the whole procedure only involves domestic-law debt held by locals, you could more or less ignore the "voluntary" part of it all. "While it's not a full write-down, not is it simply a rollover of debt. Extending maturities without raising the coupon sounds like a haircut to net present value," pointed out the FT Alphaville analysts, as well as the French La Tribune.
It would be surprising if such a move did not bring about consequences in terms of ratings or other financial sanctions similar to the ones in Greece's case. A selective default tag could be hung around Cyprus's neck by credit agencies, and the Finance Minister Harris Georgiades was cleverly quick to warn about such a possibility, taking the sting out of it before it bites.
Whatever the benefits-consequences balance, with the consequences being probably irrelevant at this junction anyway, the story says more about the troika's self-defeating and hypocritical policies than the Cypriot's or any other government's political handling of the crisis. In implementing strict measures for strict targets within strict timetables for arithmetic reasons, the real economy and the confidence suffer. One only needs to look at the outflow of Cypriot deposits that continue apace despite the capital controls, as the latest data for May from the Central Bank of Cyprus reveal.