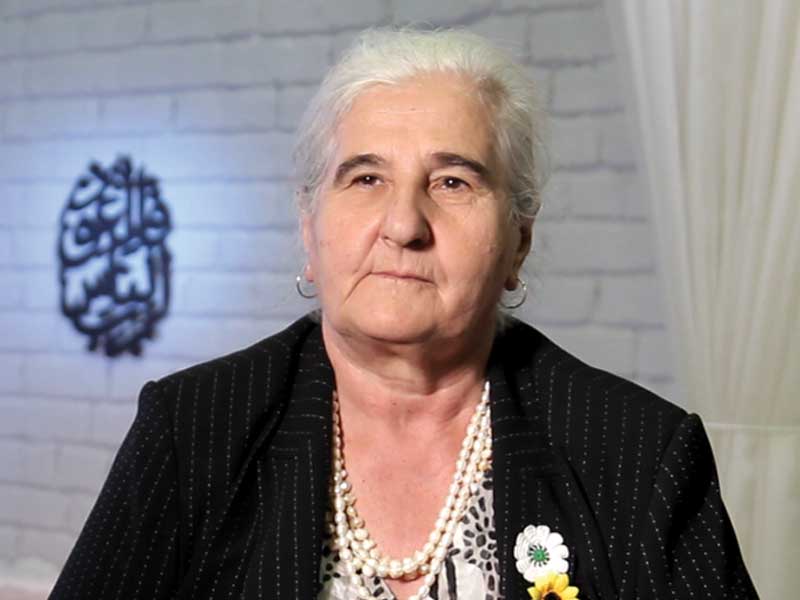 Munira Subašić, president of the Association "Movement of Srebrenica Mothers and Žepa Enclaves", said on Wednesday that the associations of families of the genocide victims will most likely sue Greek institutions that did not prevent members of the Golden Dawn organization from coming to Srebrenica and participating in the genocide.
In a statement to IBNA, Subašić said their lawyers were working on gathering evidence that would confirm that members of Golden Dawn participated in all events in and around Srebrenica in July 1995, when a large number of Bosniaks from the UN-protected zone were killed.
"We sued the Dutch government and the Ministry of Defense for the Dutch battalion's role in these events. In the same way, we will most likely sue the Greek institutions because they are responsible for everything that happened, but it is too early to talk about details," said Subašić.
She added that Golden Dawn is officially registered as an organization in Greece, which further means that Greek institutions allowed their work and, as she claims, are therefore responsible in this case as well.
"Lawyers are still considering how to execute this and everything will be known soon," Subašić emphasized.
She claims that although there is a large amount of evidence that Greek citizens participated in these events, lawyers are looking for additional evidence in order to form a solid lawsuit, the outcome of which will be a conviction. Subašić adds that there will most likely be no individual lawsuits, but that she cannot reveal the details.
"There is a lot of evidence of their participation in these events. There are photographs and recordings, and there are witnesses who heard that some of the soldiers seperating civilians in Potočari speaking Greek," Subašić said.
She pointed out that the road to justice is long, but that everything will be finished one day. "Many of us will not live that long, but our children and grandchildren will receive justice. This crime does not become obsolete," Subašić emphasized.
According to earlier research, at least 11 members of the Golden Dawn wearing "Greek Volunteer Guard" paraphernalia were present in Srebrenica during the tragic events in July 1995. /ibna