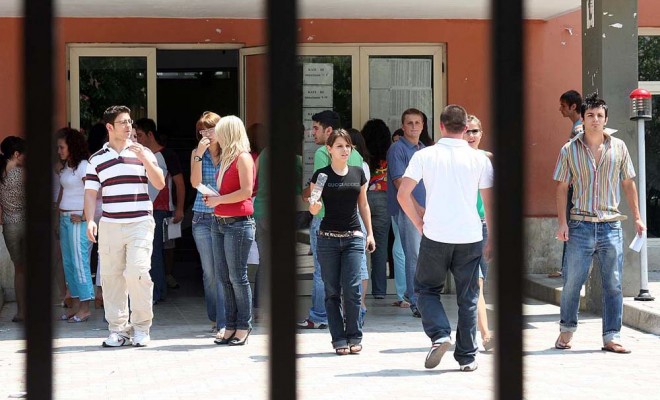 Students will boycott classes in case the issue of the administration of the University of Pristina (UP) is not resolved. Since last week, the administration has started a strike
Pristina, March 26, 2014/Independent Balkan News Agency
By Elton Tota
The chairman of the Student Committee of the Faculty of Mechanic Engineering at the University of Pristina, Rifat Krasniqi has issued a press release informing that students are forced to do such thing unable to receive student services at the faculty as the administration has started a strike.
"The strike of the workers of the administration of our faculty has caused difficulties, because students cannot do anything as the administration is the one that offers student services".
"We, as representatives of students in this Academic institution and following the meeting held on Wednesday by the members of the committee decided that if the strike is not put to an end this week, we as a Student Committee will engage with the workers of the administration by boycotting classes next week, as no services can be offered in this situation", states the press release.
According to this committee, students are hoping that the requests of the workers of the UP administrations are met as soon as possible in order for the situation at the UP to be normalized.
But, the Committee of Strikers of the UP administration declared that it will not withdraw from these requests. In spite of the proposals made by the Dean, Anton Berishaj and head of the Steering Committee, Shefkije Islami, they will continue the strike.
As of March 19, 2014, workers of the administration of UP have decided to start a strike.
According to the Committee of Strikers, depending on the upcoming developments, the strike may be expanded and new forms of revolt be applied. This administration claims that it's not receiving equal salaries to administrations in other universities. /ibna/