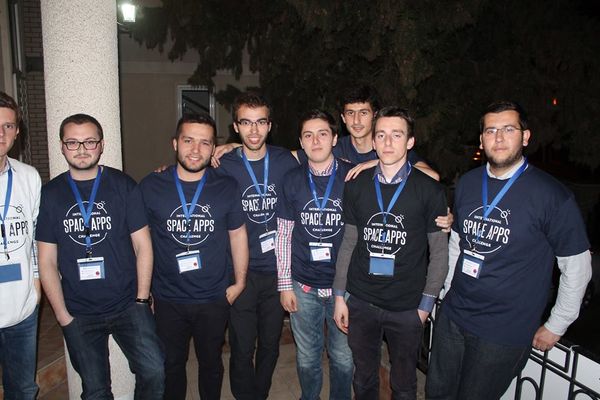 Skopje, May 6, 2014/Independent Balkan News Agency
By Naser Pajaziti
Four Albanian students from the DECA Student League in Skopje were ranked first in a competition organized by NASA.
These students won the right to continue the competition on a global level, in the framework of the National American Space Agency (NASA).
The project consists on a new Android application. The application is believed to facilitate people's travels to other countries and can function without internet.
"The application has all Google Maps options, but in our application, everyone can contribute by adding new things. The application helps people to be better oriented in terms of location. For example, in mountainous areas, it helps them to beware of the dangerous locations. Those who decide to visit mountains must be aware of the risks, but also the attractions that mountains have to offer. Thus, the application will include all details", says student Blerand Ramadani.
The competition which will see the participation of 20 projects from different countries of the world, ends on May 6. Students who win this competition are offered by NASA the opportunity to travel to Florida, USA, to witness the launch of a space shuttle.
The voting for the best project is made in the social network, Twitter.
"Momentarily, we're strongly competing with two other projects. We're close to victory, because we're on the first place. Voting is done through Twitter, where everyone can tweet on my personal profile. Given that the voting is coming to an end, let us hurry and vote in order to win this battle", declares Suad Saliu, head of DECA Student league.
The team that has realized the project is called DECA One and is made of 4 Albanian students and one Macedonian one, who come from the Faculty of Information Sciences, the Faculty of Machinery and Faculty of Electro-Technical at "Cyril and Methodius" University in Skopje. /ibna/