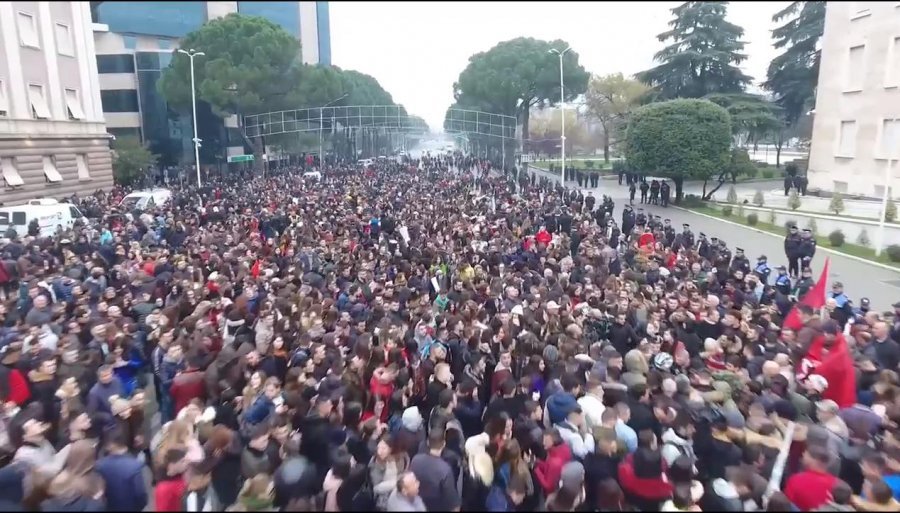 The Albanian government has finally reacted following a series of protests that university students have held in the recent weeks, by delivering some of their demands.
In today's meeting, the government decided to offer free education to excellent students and  people in need.
Meanwhile, students' protests in Albania were triggered by an announcement that the University of Tirana issued to introduce extra fees for students who decided to sit exams again. Considering this as unfair and unaffordable, students launched a series of protests and prepared the government a list of 8 demands. The head of the government invited students for dialogue, but students did not agree, asking the Prime Minister to deliver their demands without the need for talks.
In the meantime, students have stopped their protests due to the end of the year holidays, however, they have announced that once they come back in January, protests will continue. /ibna/