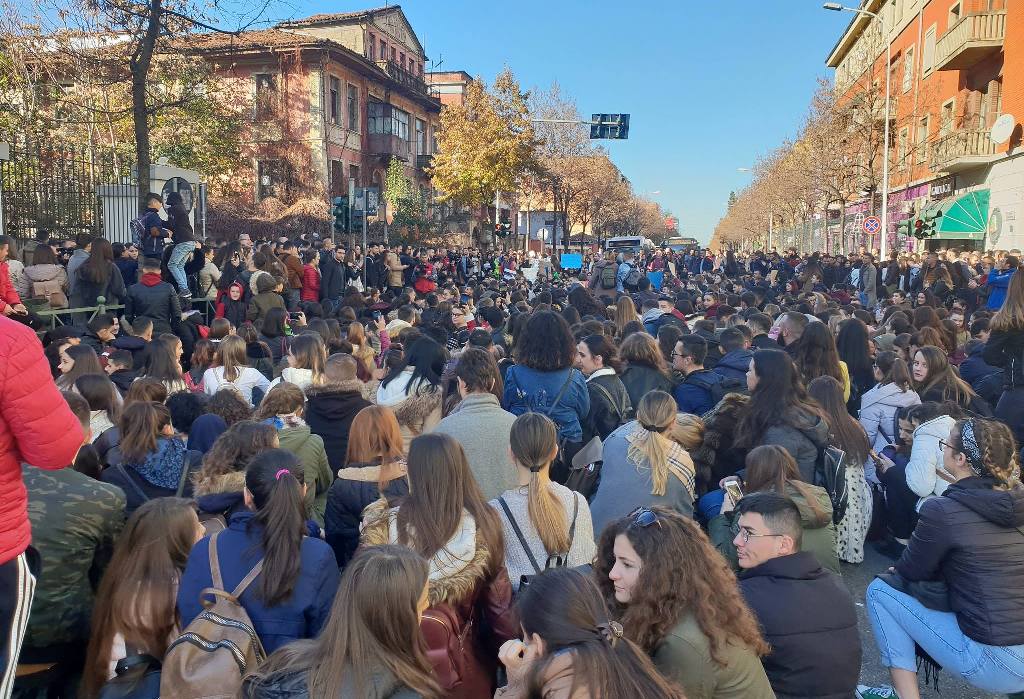 Students' protests have continued today in Albania, while demonstrators have blocked some of the most important roads of the capital. Students don't seem to be withdrawing from the list of eight demands that they want the government to deliver.
Meanwhile, a small group of students has spent the night in front of the Prime Minister's office.
On his part, the country's Prime Minister, Edi Rama has declared today that he's not giving in and called on students to engage in dialogue with the government.
This is the 13th day of the students protest. The list of demands that students have addressed to the government includes demands for the reduction of tuition fees and improvement of living conditions for students. However, students are not willing to engage in dialogue with the government; instead, they are just asking the Prime Minister to deliver their demands without meeting him. /ibna/