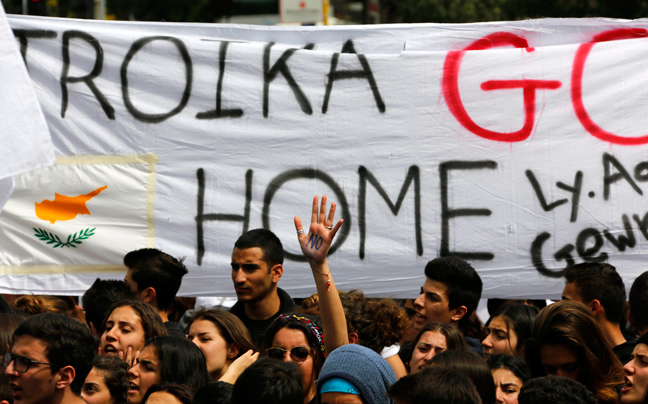 Nicosia, February 24, 2015/ Independent Balkan News Agency
By Kyriacos Kyriacou
Students in Cyprus announced on Tuesday that on March 4 they would hold a mass mobilisation against austerity during a planned meeting of the European Central Bank (ECB) and the governing council in capital Nicosia.
Student body PSEM said buses would be provided from all areas to take the students to Nicosia. The protest is due to start at Journalists House at 4pm, Nicosia, from where they plan to march to the Philoxenia conference centre by 5pm to demonstrate outside the meeting.
In its statement, PSEM refers to the ECB as "those who impoverish us and destroy education", saying that together with the government, "they decide on bus fares, on closing down schools and taking measures that reduce the income of our families".
PSEM calls on all students to attend the protest.
In March 2013, the Cypriot government reached an agreement with its Eurogroup partners to split the country's second biggest bank, the Cyprus Popular Bank (also known as Laiki Bank), into a "bad" bank which was later on terminated and a "good" bank which would be absorbed by the larger Bank of Cyprus.
In return for a €10 billion bailout from the European Commission, the European Central Bank and the International Monetary Fund, the Cypriot government agreed to impose a significant haircut on uninsured deposits. Insured deposits of €100,000 or less were not affected.