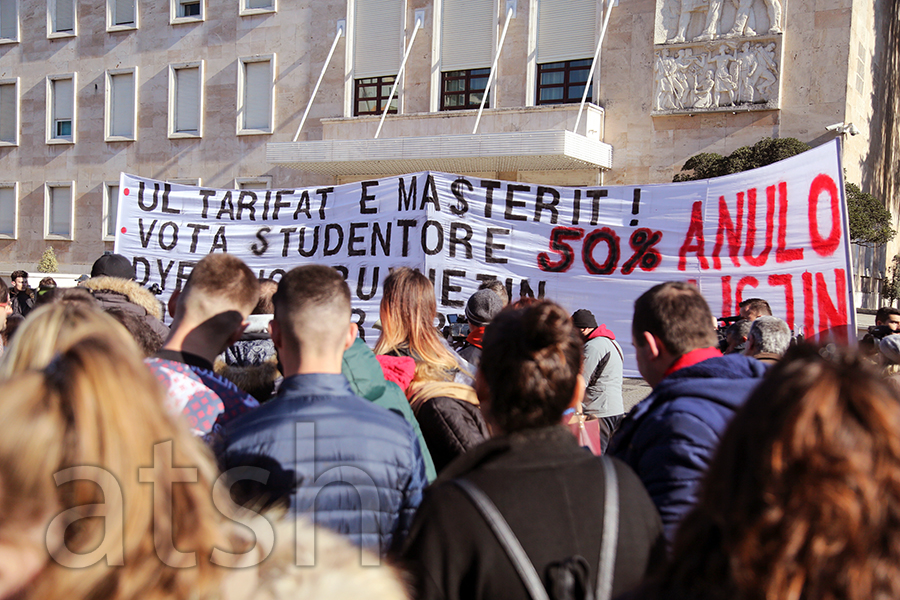 A group of students in Albania have resumed their protest after interrupting them for nearly ten days due to the winter holidays.
Students gathered in front of their faculties and continued their protest in front of the government's office. Meanwhile, the head of the government, Edi Rama reacted following the publication of several images where students appeared nailing the doors shut in some of the faculties in Tirana .
"This gesture really shows how this protest is being used for ulterior purposes", Rama said.
The Prime Minister also said that the government is delivering the most of the demands that students have made and that it has started an internal process of dialogue for each area concerned.
In December, Albania was swept by students' protests. Students made a list of demands, asking the government to deliver them without the need to engage in dialogue. Most of these demands were financial. In the final days of 2018, PM Edi Rama decided to introduce a number of measures which aimed at meeting some of the demands that students had listed, however, one of the main demands, which relates to the amendment of the law on higher education, has not yet been delivered and the government insists that this is one of the demands that cannot be delivered. /ibna/