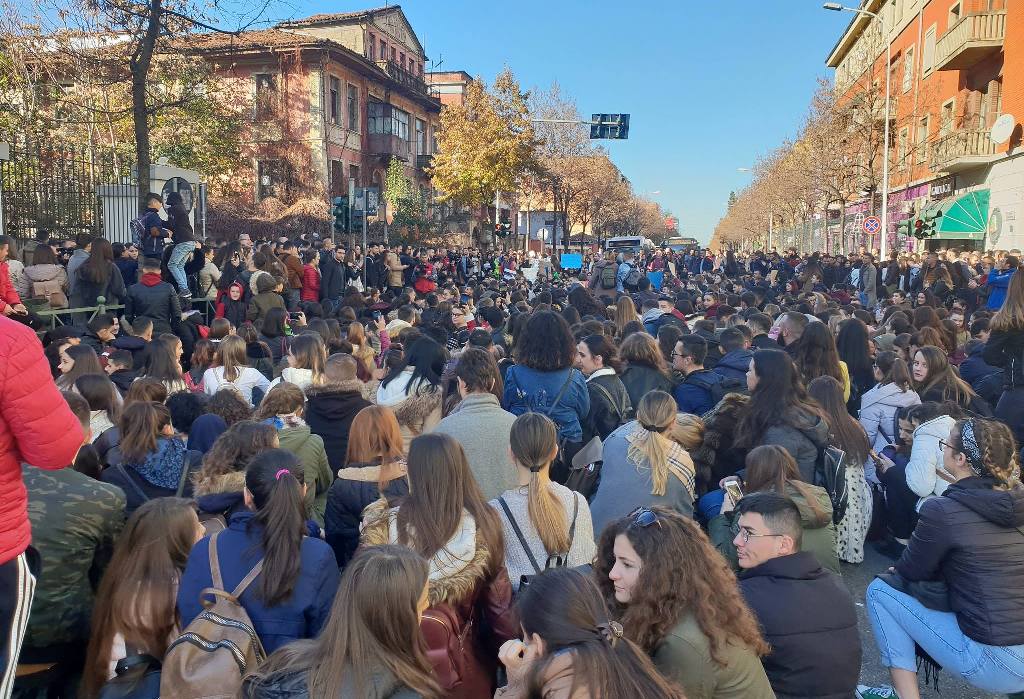 It's been a week now that students all over the country have been organizing protests and requesting the government to meet their demands.
One of the main demands that students have is the scrapping of exam fees, a demand which the government has fulfilled along with several others. However, students remain determined, asking the government to deliver all eight demands. On the other hand, the government has invited students to engage in dialogue, considering this as the only way to solve problems.
Nevertheless, students are not budging and they are ready to go on with the protests until the government delivers all of their demands. The country's prime minister, Edi Rama has invited students to meet him and talk about the demands that they have. However, he says that their demands cannot be delivered in full if students refuse dialogue.
"You can continue to protest all you want. I am waiting to meet you and I'm ready to work with you in order to turn this moment into a phase of transformation for universities", Rama declared today.
According to the PM, a government cannot understand the language of ultimatums if the only language that it speaks the language of dialogue. /ibna/