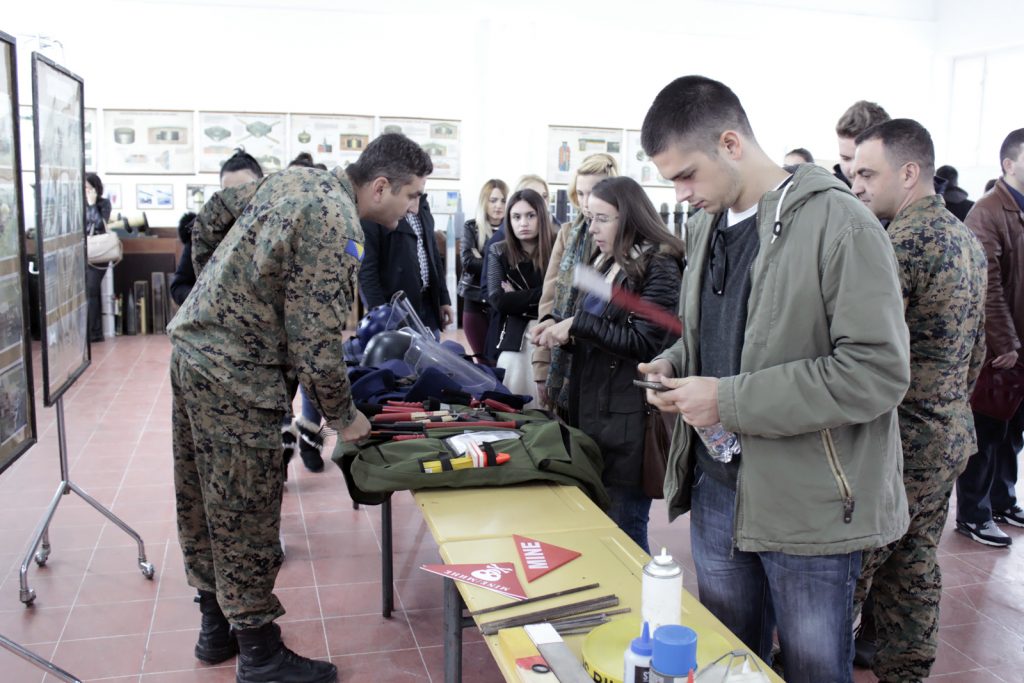 About 40 law, sociology and security studies students from around BiH completed on Friday in Sarajevo the second Youth and Security School, organized by the OSCE Mission to Bosnia and Herzegovina, announced the Mission.
According to the press release, Youth and Security' School, supported by the OSCE Mission, is aimed to encourage, uphold and recover co-operation among young security experts from across the country as well as to promote the development of democratic institutions through educating young experts.
During the past week, the students attended lectures given by some of the leading experts in the field and discussed the current security challenges in BiH and the region. The School provided practical insight into the work of institutions in charge of adopting and implementing the country's Security Policy.
"During the course of this programme, students learned about the many pieces that make up security policy. These include foreign policy, defence policy, internal security, education, and gender considerations", said Paul Martin, Acting Head of the Security Cooperation Unit at the OSCE Mission.
Deputy Minister of Security of BiH, Mijo Kresic, stressed the importance of cooperation and involvement of students in the security sector.
"I believe that these students, together with other stakeholders from the civil society sector and academia, will contribute to the revision of the current and development of the new Security Policy in BiH", Kresic emphasized.
Professor at the Faculty of Political Sciences in Banja Luka Milos Solaja said that the School represents a network of people who will spread the idea of democratization of security in the future.
"They will be able to draw from these experiences, mutual values, and personal acquaintances to seek the best ways of maintaining security in BiH and the region", Solaja said.
The Youth and Security School was organized in co-operation with the BiH Council of Ministers' Inter-Ministerial Working on Monitoring of the Implementation of BiH Security Policy. The students came from the universities of Sarajevo, Banja Luka, Mostar, Tuzla, Zenica, Bihac as well as the American University Sarajevo and the International Burch University.
Photo: OSCE/Vedran Pribilovic